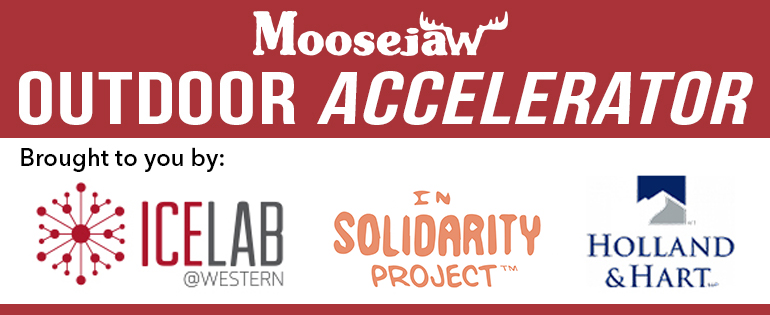 Check out our 2021 winner testimonials
As we gear up to launch the 2022 Moosejaw Outdoor Accelerator, we wanted to share the stories from this year's winning companies. PACT Outdoors, Pathloom, SheFly Apparel, and Spruce Pup all completed the 8-week intensive business mentoring program guided by ICELab at Western Colorado University.
Here's what they had to say:
At Moosejaw we know two things: there are never enough cool, new outdoor products, and there's not enough diversity in the outdoor industry. So, we got together with some of our friends and created the Moosejaw Outdoor Accelerator. This new program will help a diverse group of entrepreneurs create solutions for enjoying the outdoors with more comfort, safety, sustainability and inclusion.