Yakima Racks | Yakima Roof Racks | Yakima
What's New
We just added this stuff like 5 seconds ago. That may not be true but it sure sounds good.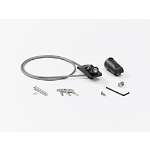 $39.00
$99.00
Free Shipping
$259.00
Free Shipping
$439.00
The Best Stuff
We're pretty sure this is the best stuff. Or at least it is decent stuff. Sorry for saying stuff.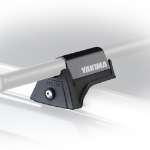 $195.00
Free Shipping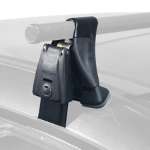 $109.00
Free Shipping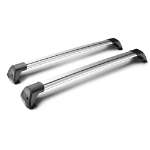 $459.00
Free Shipping
$35.00 - $43.00
These are reviews from real Moosejaw Customers. I have never eaten a radish.

Before putting the fairing up on my 03' Acura TL the racks would whistle starting at 65mph and would be loud enough that moderate level music wouldn't block it out by the ti…
- Alexander, 01/24/12
Rockville, MD
For customers who don't have this installed you're missing out. Even with two bikes loaded up the wind noise going 75 mph is at a minimum.…
- JEREMY, 08/13/08
LANCASTER
READ ALL 109 REVIEWS >>
These Kayak racks are the best out there as far as we are concerned. WE tried some cheaperones and we ended up having to bugee kayak to the rack over and above the tie downs…
- lynn, 04/06/11

This product is totally pulchritudinous. If you don't know what that means... Then so what? I already have this pulchritudinous product, and you don't.…
- Jacob, 02/17/11
Fairport, NY
READ ALL 26 REVIEWS >>

These are nice to have on your bars to keep water and other debris out of your rails. That being said you do not need to buy these if you are buying the railgrabber also becau…
- RYAN, 10/14/09
Columbus, OH
Ok, they're end caps. They fit the bars. I didn't realize that the towers I ordered came with 4 caps and I would not need them right away. I still like having extras.…
- MARK, 07/16/07
LONE TREE
READ ALL 20 REVIEWS >>

Been using the vipers for over a year now. Logged over 17,000 miles and never worried even when flying down the autobahn. Very easy to mount and use. Works great with disc bra…
- ROBERT, 12/02/09
Germany
I picked one of these up to make space in my car for things other than my bike. I am tall and therefore have a big bike (21"), and the viper accommodates even this large fr…
- COLIN, 09/30/08
The Midwest
READ ALL 19 REVIEWS >>
About Yakima Roof Racks:
Yakima calls their products "destination hardware" because they make equipment to help get you to your destination.
Yakima
wants you to be able to play when you want so they are making it easier for you to do so. Gosh, Yakima is so courteous and caring. Yakima racks are available in many varieties including Yakima bike racks, Yakima hitch racks, Yakima joe strap racks, Yakima ski and snowboard racks, Yakima roof racks, and much more.
The people at Yakima use everything they make, so you can trust Yakima racks to be durable and sturdy. Almost every Yakima employee loves outdoor activities and wouldn't use anything but the best to transport their equipment. How do I know this? Well, I totally know a guy at Yakima. This might not be entirely true. But Yakima does an exceptional job of letting everyone know how awesomely awesome the
Yakima racks
are.
There are so many situations where having a Yakima rack can come in handy. Lucky for you, there are so many Yakima racks that can fit your needs perfectly. If you're going on a nice weekend biking trip, the Yakima Raptor Bike Mount or the Yakima Super Joe 2 Bike Carrier are perfect to use. The next time you go camping, pack your belongings in the Yakima GetOut Cargo Bag that attaches to the roof of your car. The
Yakima boxes
will keep your gear and clothing safe and dry during travel. For watersport gear transportation, check out the Yakima watersports racks such as the Hullraiser Roof Rack. This rack will safely transport your kayak. And finally, if snowsports are your passion, you can easily get to the mountain with your gear when you use the
Yakima ski and snowboard racks
, such as the Yakima Big PowderHound with Locks.
Of course Yakima wants to make sure you have everything you need to make your trip smooth and easy. This is why Yakima provides you with all the rack accessories and hardware you need to ensure a safe trip. Find Yakima Q Clips, Yakima MightyMounts, Yakima straps and other Yakima rack accessories. Yeah, Yakima is one badass company.
Yakima