Thule | Thule Racks | Thule Bike Racks | Thule Roof Racks
What's New
We just added this stuff like 5 seconds ago. That may not be true but it sure sounds good.
$94.95
Free Shipping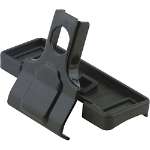 $94.95
Free Shipping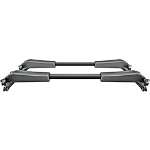 $149.95
Free Shipping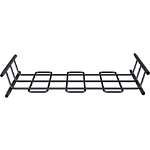 $129.95
Free Shipping
The Best Stuff
We're pretty sure this is the best stuff. Or at least it is decent stuff. Sorry for saying stuff.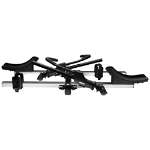 $449.95
Free Shipping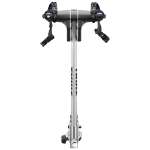 $359.95
Free Shipping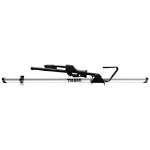 $199.95
Free Shipping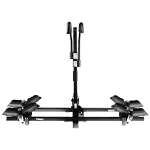 $299.95
Free Shipping
These are reviews from real Moosejaw Customers. I have never eaten a radish.

This part is not car-model specific, so if you lease your vehicle, the rack will stay your. Extremely easy to install, versatile, good looking and very well built! Re-useable…
- ULRIKE, 04/05/15

only thing is a tree limb ripped it off the rood and had to replace it else it would have been there till I died…
- James, 07/15/14
Pittsburgh
READ ALL 6 REVIEWS >>

I debated b/w SportRack version and this. I take it off when not in use so roll down version wasn't a factor. I went w/ Thule (even though they make SR) bc I already had a Hul…
- Allison, 08/22/14
New York
The only reason i got these is because i needed them right away and they were the only rack sold a DICKS. The tie downs are actually better than the yakima ones, however the…
- Briana, 07/30/13
State College, PA
READ ALL 4 REVIEWS >>

Quick and easy to install and use.…
- Chris, 04/12/14
St Augustine, Florida
As expected, this roof rack works wonders for keeping the car clean and making room for more friends on the way to the mountain. Definitely nice to have a shorter car with thi…
- Jessica, 11/16/13

READ ALL 2 REVIEWS >>

This carrier is exactly what I thought it would be! Outstanding quality, easily assembled, and easy to use! If you're looking for a 3-bike rack, look no further!…
- Thomas, 06/14/14

This hitch rack is really good. It's almost perfect... upon installing it, I was surprised at how much wobble their was at the part which tilts the mount back so you can open…
- Ed, 06/06/14

READ ALL 2 REVIEWS >>
About Thule
If you're anything like me, then you probably have a ton of toys. I'm talking road bikes, mountain bikes, kayaks, paddle boards, surf boards, skis and snowboards. You know, all that super fun stuff. And if you have any of these toys, then you know you need something reliable to help you transport them. That's where I suggest turning to Thule. Thule makes some of the best racks, boxes, and other types of carriers available.

Plus, Thule racks look super cool. I think they look so cool that I keep my bike racks and kayak racks on year-round, not because I use my bikes and kayaks all year, but because the Thule racks make my car look so much cooler. People see me on the street and think that I must be so much more bad-ass than what I really am.

For real though, if you're gear means the world to you, and you need an easy and safe way to haul it, check out Thule racks, boxes, and other carriers. Not only will all your gear be easily and safely transported with you, but you'll also look pretty bad-ass.