Rome Snowboarding | Rome Bindings | Rome Snowboards
What's New
We just added this stuff like 5 seconds ago. That may not be true but it sure sounds good.
$183.95
$229.99
Free Shipping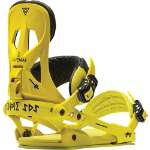 $159.95
$199.99
Free Shipping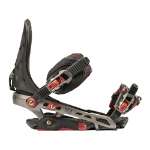 $207.95
$259.99
Free Shipping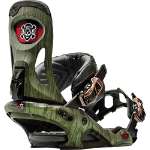 $167.95
$209.99
Free Shipping
The Best Stuff
We're pretty sure this is the best stuff. Or at least it is decent stuff. Sorry for saying stuff.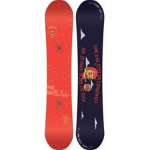 $328.95
$469.99
Free Shipping
$320.95
$449.95
Free Shipping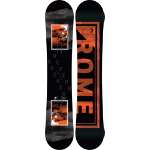 $319.95
$399.99
Free Shipping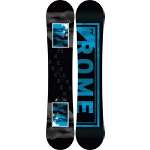 $319.95
$399.99
Free Shipping
These are reviews from real Moosejaw Customers. I have never eaten a radish.
About Rome Snowboards
Product design at Rome is a creative process that draws equally from an artistic, human perspective and technologic, scientific element. Rome snowboard designs are informed by a lifelong habit of dragging knuckles and influenced by hundreds of like-minded friends throughout the different arms of the Syndicate. Rome snowboard designs experiment with new technologies, configurations in shape and directions in art.

Rome snowboard designs are a seamless integration of experimentation in geometry and innovation in technology. Minute variations in the sculpting of inter-related geometric variables has always been one of the two primary design inputs that has differentiated the Rome snowboard collection from other boards sliding their way through lift lines around the world. This is the purely artistic, human influence in the design process that can't be computer generated and has to be informed by a 100-day understanding of snowboarding . This is Rome's Integrated Geometric approach.

The other half of the equation is the Rome snowboard Design House's development of exclusive Romer Technologies that power and complement the unique geometric profiles. New core innovations are integrated with laminate designs to control levels of lightness, longitudinal amplitude, torsional response and strength. Then Rome snowboards are finished off with a new family bases and edge technologies to increase speed and accentuate the desired feel, whether it's buttery or ultra precise.

When the Rome Design House sets out to create a collection of Rome bindings and binding technologies, Rome snowboards starts with some fundamental ideas about snowboarding. First, Rome knows that Romers have unique personalities and preferences-individuality of style rules snowboarding. Second, snowboarding isn't a rigid, race-like motion-flexibility is key, and more specifically, flexibility that gradually leads to higher levels of support. Third, there are moments in the motion of snowboarding when you simply need an undiluted, precise power connection.

These ideas are the framework that Rome uses as a guide to the design of binding technologies that maximize customization, progressive flex profiles, and the direct transfer of energy from Romer to board. These ideas yield a unique interpretation of composite binding design that unifies a lightweight, stiff aluminum heel hoop and a more flexible glass-filled nylon baseplate for enhanced customization with the right balance of side-to-side flex and toe-to-heel direct connection. Rome knows that one of the greatest things about snowboarding is that there is not one correct way to drag a knuckle-no two Romers are exactly alike. Rome bindings need to deliver customization to maximize Romer individuality.