Prana | Free Shipping on Prana at Moosejaw
What's New
We just added this stuff like 5 seconds ago. That may not be true but it sure sounds good.
$69.95 - $74.95
Free Shipping over $49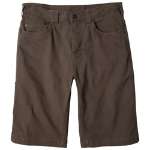 $59.95 - $64.95
Free Shipping over $49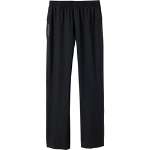 $69.95
Free Shipping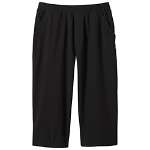 $64.95
Free Shipping
The Best Stuff
We're pretty sure this is the best stuff. Or at least it is decent stuff. Sorry for saying stuff.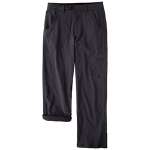 $78.95 - $78.95
Free Shipping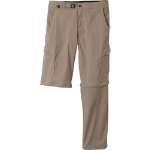 $88.95
Free Shipping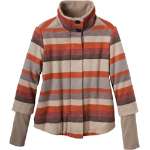 $99.99
$168.95
Free Shipping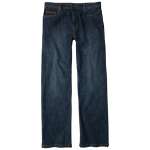 $84.95
Free Shipping
These are reviews from real Moosejaw Customers. I have never eaten a radish.
Here's the deal. I bought these thinking they would make me some sort of super awesome ninja climber, but when I got them I think my man parts shrunk a bit. I'm 5'8" and the…
- Glen, 07/04/10

These are amazing pants. I bought them on a whim recommendation from a friend, but they are quickly becoming my favorite pants for climbing as well as just wearing. They cut j…
- Erik, 04/10/09
Kalamazoo, MI
READ ALL 18 REVIEWS >>
I wrote a previous review for this item. My suggestion is to order a size down on this particular top! It's is super cute, but it does run big and the size chart on the site…
- Ronda, 04/21/12
Medina, OH
Rock climbing, horseback riding, dinner with friends, dancing at a club, bar hopping, hiking, at work under a cardigan, sleeping at night, walk-of-shaming the morning after -…
- Liz, 09/19/11
morgantown, wv
READ ALL 11 REVIEWS >>

In all sincerity, these pants are flawless. They breathe well, stretch even better, and look EVEN BETTER. Seriously, the perfect pants. I wear them every chance I get, and eve…
- John, 06/18/13
Knoxville
Got these pants last week from a local store because they were almost half off. They are comfortable, flexible, and fit well. There is extra material in the crotch so they are…
- Ethan, 02/08/13
United States
READ ALL 10 REVIEWS >>

I have been looking for a good pair of hiking pants for years, that didn't fit like a trash bag. Then I found these pants and I love them. I tried them on at another popular o…
- Starr, 01/08/14
Charleston SC
Alright, so I bought these pants about a week and a half ago and couldn't wait to wear them. They had stellar reviews on this site and on REI (bought them at moosejaw becaus…
- Lynsey, 01/07/14

READ ALL 9 REVIEWS >>
Prana
The word Prana means breath, life and vitality of spirit. If I didn't know better, I wouldn't say that's inspiration. However I do know better, so I'm calling that inspiration at its finest. Prana takes natures cues, such as colors and materials, and turns them into some of the most comfortable climbing and yoga clothes you have ever put on your body.
So let's say you are going to get your yoga on but you are wearing jeans and a tee shirt. This is clearly not the proper attire for yoga. What you need is some
Prana clothing
, such as stretchable Prana yoga pants and a comfortable Prana tank top. You will be looking good and moving freely while you do yoga in your Prana clothing. Need a couple suggestions of some excellent Prana clothes? Well, the Prana Amaya top is an excellent tank top to wear for active and everyday use. The Prana Isis pant will fit you so perfectly that you may never want to take them off.
Prana has men covered too. The
men's Prana clothing
selection contains some excellent Prana climbing clothes that fit perfectly and move with your body. The Prana Sonora pant and Prana Vector LS top are great men's Prana choices. You can't go wrong when you wear Prana. In fact, I think you can only go right. And you definitely cannot go left.
Not only does Prana make great yoga clothing, but they are committed to helping the environment by using sustainable materials and incorporating good hearted practices into the making and selling of Prana clothing. How cool is that? It's pretty cool if I must say so myself. I'm sorry, that was rude of me to interrupt you. Well, I hope I have opened your eyes to the greatness that is Prana. It's hard to resist the temptation of Prana yoga pants and other Prana clothing. You may just want to stop fighting it.
Prana Yoga Clothing