Grivel | Grivel Crampons | Grivel Airtech | Grivel G12 | Grivel Climbing
Grivel
New Grivel

Grivel Climbing Gear
Grivel Crampons
Grivel Ice Axes + Tools
Grivel Ice Screws
Grivel Quickdraws
Grivel Accessories

Top Rated Grivel Gear
Grivel Air Tech Evolution Ice Axe
Grivel Rambo 4 Crampons
Grivel X Monster Ice Axe
Grivel Helix Ice Screw
Grivel G-20 Cramp-o-Matic Crampons
Grivel Air Tech Carbon Ice Axe

Grivel Sale
What's New
We just added this stuff like 5 seconds ago. That may not be true but it sure sounds good.
$74.95
Free Shipping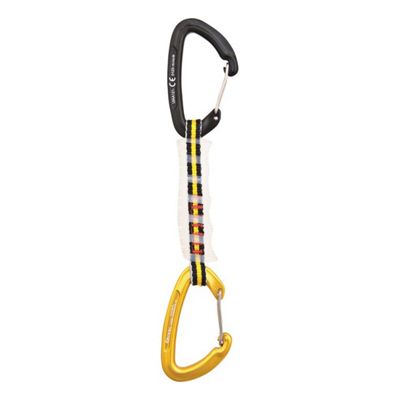 $94.95
Free Shipping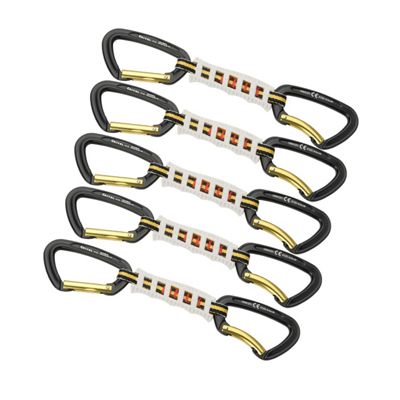 $84.95
Free Shipping
The Best Stuff
We're pretty sure this is the best stuff. Or at least it is decent stuff. Sorry for saying stuff.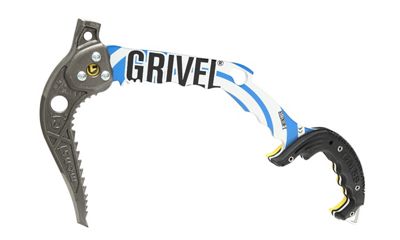 $149.95
Free Shipping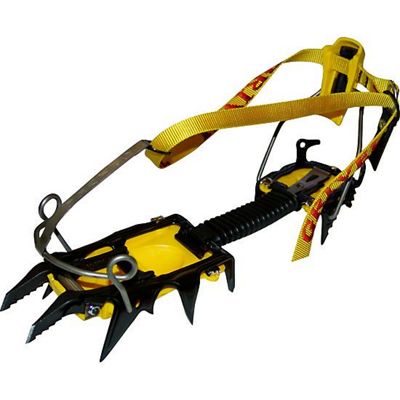 $224.90
Free Shipping
$134.90
Free Shipping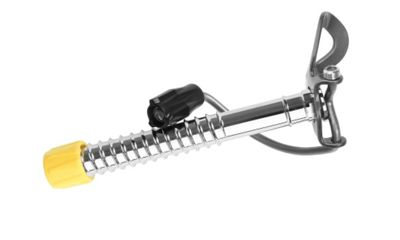 $69.95
Free Shipping
These are reviews from real Moosejaw Customers. I have never eaten a radish.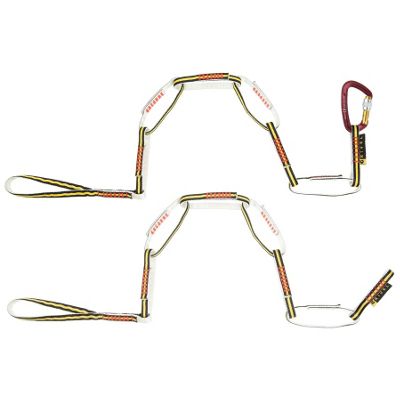 Truth is, most personal anchor tethers are pretty similar. At the end of the day, this Grivel model takes the cake for a few reasons: -Bomber build quality with impeccable st…
- Alfredo, 09/24/13
Nashua
READ 1 REVIEW >>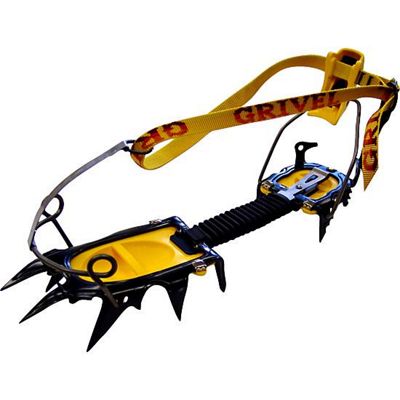 Acquired and used on 2 attempts (one successful -- yay me!) on Shasta in the past month. Expand to fit my size 14 double plastic mountaineering boots quite easily. Rock soli…
- Thomas, 06/19/13
Wine Country
READ 1 REVIEW >>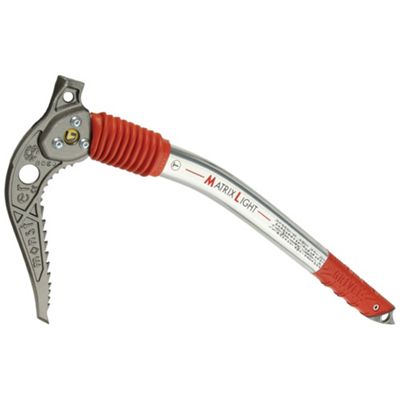 Initial impressions this ice axe are good. The weight is great and its well balanced. I like that these can still be used for plunging. My main complaint is the easy slider at…
- Donald, 10/03/13

READ 1 REVIEW >>
In 1818 the Grivel family of blacksmiths, with Walser cultural roots, started to transform their production of agricultural tools to satisfy the rather peculiar demands of a new breed of wealthy tourists who, for unfathomable reasons, wanted to climb the mountains! So the Grivel ice axe came into being surrounded by skepticism. The English engineer Oscar Eckenstein was received with similar skepticism when in 1909, he asked Henry Grivel to manufacture the first modern Grivel crampons. In 1929, Henry's son Laurent made the brilliant invention of the two front points, allowing climbers to stand face on whilst attacking the steep ice and snow gradients. This innovation was the key to the conquest of the last unsolved route of the Alps: the North of the Eiger, 21-24th July, 1938.

In 1936, in collaboration for the first time with the Cogne steelworks, Amato Grivel, Laurent's younger brother, using the Chromolly alloy (Nickel-Chrome-Molybdenum), created a really strong Grivel crampon, not as thick and therefore lighter. They forged Grivel crampons weighing 360 grams a pair, up until then impossible. These Grivel crampons, the Super Leggero Grivel, have been used to conquer the 3 highest peaks in the world, the Everest, the K2, and the Kangchenjunga.

In 1982 new blood took over a rather sleepy, uncompetitive Grivel that had allowed itself to be overtaken by rival companies. New management led by Gioachino Gobbi was convinced that over a hundred years of tradition, the brand name and the company's location were a recipe for future success.The beginning of the 1980s saw the domination of modular tools and Grivel's Super Courmayeur system, with its spare and inter-changeable picks and shovels, established itself as market leader. Grivel was the first manufacturer, in 1986, to present the ergonomic, curved shaft: the Grivel Rambo ice axe was born and numerous examples are still in circulation. In 1993 - Rambo: a rigid crampon with a stable platform, no vibrations and improved striking power. Forged front points were added for the first time, a huge improvement.

In 1994 Grivel crampons presented its new crampons with four different binding systems, suitable for all types of boots and different functions. The use of plastic for the first time would find many imitators!

1996/7 - The Machine: the Grivel ice axe that revolutionized the design of technical tools. From now on this was the shape that all manufacturers would use.

Starting in 1998 experience gained from competitions spread the idea of climbing without leashes, considered to be just an artificial way of holding an ice axe, more dangerous than useful. Grivel was the first to present a Grivel ice axe with a crook in it aiding leashless climbing: "top machine". The Grivel Rambo Comp crampon was born in 1999, designed for competition climbing, it was the first to use backward facing points adding friction and hooking up to the crampon's list of uses: an auspicious inspiration judging from the numerous imitations.

In 2003 Grivel crampons resolves the problem of snow build up under crampons with the first pro-active anti-balling plate. This gets rid of the snow with every step taken, using its flexibility and the alpinist's movement. Other manufacturers have tried to find an alternative to this Grivel patent but the truth is that no other real alternative exists!

Grivel began making ice axes in 1818 and the tradition of high quality, durable manufacturing materials and methods remains strong to this day. Grivel North America was founded in 2002 to gain better control over North American distribution. It was trial and error and trial by fire. Two stalwart supporters, Mike Makely and Mike Mead made it possible to survive, and thrive. In October 2005 the Grivel northwest area rep, Tony Brent took over the reins as general manager of Grivel North America. Under his sage guidance, and on the back of his strong work ethic Grivel North America flourished during 2006. Business ebbs and flows and no market is knowable. The future of technical climbing products made in the European Union is especially unpredictable. For now Grivel is in the ring, teeth clenched on the mouthguard, and duking it out with big conglomerates. All of this is possible, thanks to the support and product innovation from Grivel Mont Blanc.