Timbuk2 | Timbuk2 Bag | Timbuk2 Messenger Bag | Timbuk2 Backpack
What's New
We just added this stuff like 5 seconds ago. That may not be true but it sure sounds good.
$79.00 - $109.00
Free Shipping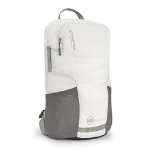 $79.00
Free Shipping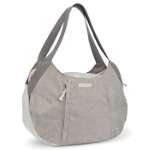 $61.99 - $89.00
$88.95 - $89.00
Free Shipping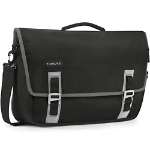 $149.00
Free Shipping
The Best Stuff
We're pretty sure this is the best stuff. Or at least it is decent stuff. Sorry for saying stuff.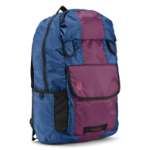 $63.99
$99.00
Free Shipping over $49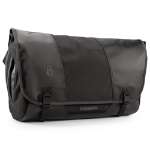 $179.00 - $199.00
Free Shipping
$129.00 - $169.00
Free Shipping
$118.99
$198.95
Free Shipping
These are reviews from real Moosejaw Customers. I have never eaten a radish.
Pros: I have the carbon/grey texture bag and it is the best bag I own (other than the black version of the same bag). The shoulder straps move independently of the bag, which…
- Jason, 12/10/13

Timbuk2 has great products: durable, trendy, efficient and creative. The Q bag turned out to be a great purchase and I would recommend it to anyone. The reach around pocket is…
- Meaghan, 03/18/13
Bloomington, IN
READ ALL 2 REVIEWS >>

This bag is awesome. I commute with it everyday on my bike at least ten miles each way. Holds everything I could want and more, Awesome separate computer area with zip away fo…
- Jacob, 11/24/13
Colorado
This is the first Timbuk2 product I have owned, I am impressed with the workmanship. Plenty of compartments and everyone in my office said it looks professional. I highly reco…
- John, 10/10/13

READ ALL 2 REVIEWS >>
I like this bag enough to keep it. In tote mode, the strap is just the right length but whilst in backpack mode, the buckles are about armpit height, no matter how much you a…
- , 04/08/13
Montreal
READ 1 REVIEW >>
Since receiving the bag I have put a bunch of miles on it. It is comfortable and rugged. I use it to go to and from work(school teacher) and it is outstanding. It fits my lapt…
- Luke, 01/03/13
Kalamzoo, Michigan
READ 1 REVIEW >>
About Timbuk2 Bags
Long ago, way back in time, when dinosaurs wore backpacks, the bicycle messenger bag was a functional piece of equipment for carrying stuff. It was literally used for delivering things and disobeying traffic laws. When Timbuk2 hit the scene in 1989, they brought a whole new twist to the classic messenger bag - make them look badass. Sorry for writing ass. Messenger bags never looked back. Timbuk2 messenger bags revolutionized what it meant to be a bike messenger; it slowly created an urban fashion trend linked to a working-class heritage, rugged, urban affiliation.
Timbuk2's messenger bags
are made to travel where you travel. Whether it be by bike, boat or Paul Bunyon's back, they're sure to stay on your back. When you purchase a Timbuk2 bag, you become bonded with that bag. It'll become like your 2nd or 3rd child, with you for life. These rugged and enduring Timbuk2 bags are a lot like Chris Pine maybe. With just enough of a 5 o'clock shadow, he's doing something right. Even if you're not in a Star Trek, you might as well be carrying a Timbuk2 bag because they are out of this world! Hey oh.
Some bags are meant to be worn, some are meant to hold all your crap. Some will do all of this and be your best friend. Timbuk2 messenger bags are a pioneering brand of their time. Born in San Francisco by the messengers themselves, Timbuk2 bags have a reputation of being stupidly durable, and they won't take a spill on you in the street. Great for carrying a laptop or your lunch, Timbuk2's
Classic Messenger Bag
and Timbuk2's
D-Lux Race Stripe Messenger Bag
are two bags that are acceptable male accessories. The three-panel, tri-color design of the Timbuk2 bags, is an icon on the street of San Fran. So even if you live in the Mitten, grab a Timbuk2 messenger and allow yourself to dream of the West Coast.