Scarpa Footwear | Scarpa Boots and Shoes
Scarpa Footwear

Men's Scarpa
Women's Scarpa

Scarpa Boots
Scarpa Light Hiking Boots
Scarpa Hiking Boots
Scarpa Mountaineering Boots
Scarpa Boot Liners

Scarpa Shoes
Scarpa Hiking Shoes
Scarpa Casual Shoes
Scarpa Trail Running Shoes

Scarpa Climbing Shoes

Scarpa Ski Boots

Scarpa Sale
What's New
We just added this stuff like 5 seconds ago. That may not be true but it sure sounds good.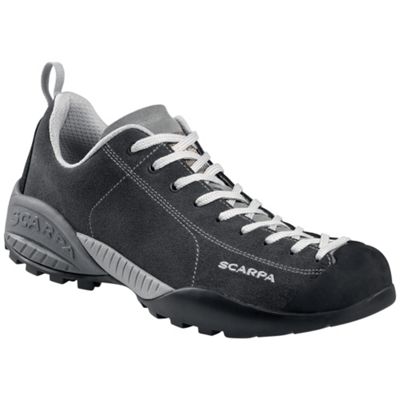 $138.95 - $138.95
Free Shipping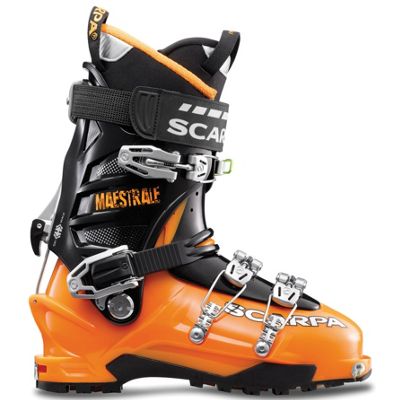 $598.95
Free Shipping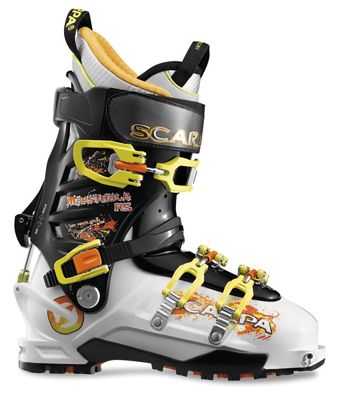 $698.95
Free Shipping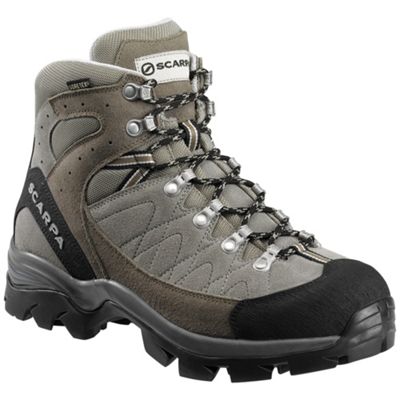 $208.95
Free Shipping
The Best Stuff
We're pretty sure this is the best stuff. Or at least it is decent stuff. Sorry for saying stuff.
$318.95
Free Shipping
$368.95
Free Shipping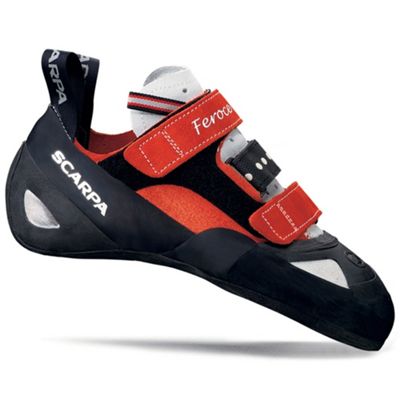 $164.95
Free Shipping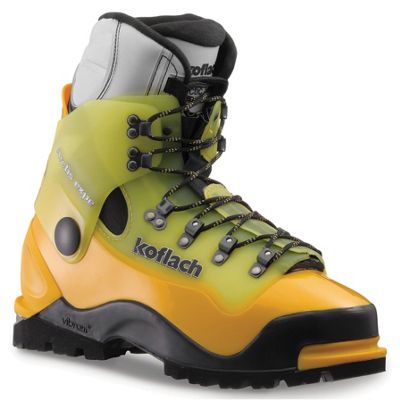 $428.95
Free Shipping
These are reviews from real Moosejaw Customers. I have never eaten a radish.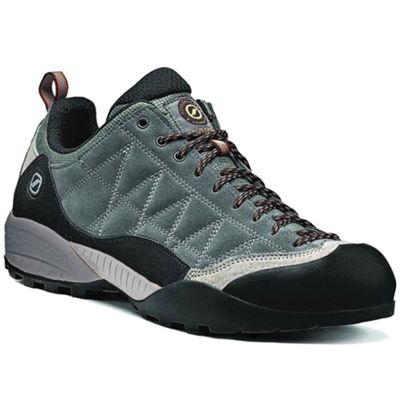 Very sturdy, nice-looking, comfortable shoes. Color is a little bit lighter grey than shown in the photo, but looks really good. Pretty heavy-duty sole and material but no b…
- Chris, 05/24/11
Prescott, AZ
I have been wearing these regularly for just over a year. There was no real break-in. Right out of the box I took them to Europe where I was walking all day every day for thre…
- Aaron, 07/12/12
Kentucky
READ ALL 7 REVIEWS >>
Decent aggressive shape, lace-up are handy for those of us with narrow feet. Great heel rand and pretty good for edging.…
- , 10/18/11
winnipeg
The Scarpa vapors are great aggressive climbing shoes. The heels fit tightly and are great for heel hooking. My feet are fairly narrow so I love that these lace up for a tight…
- Emily, 12/30/12
West Virginia
READ ALL 4 REVIEWS >>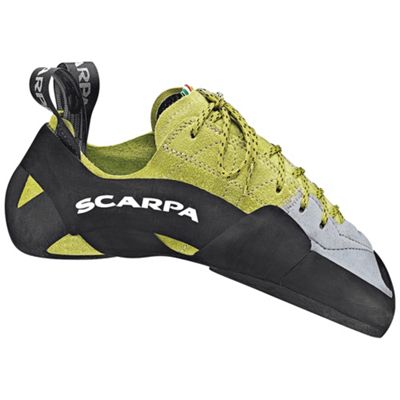 XS Grip rubber is super sticky and the last fits my foot perfectly. The heel on these shoes takes some getting used to (can't be lazy and slop the thing into place and expect…
- Kevin, 12/05/10
Durango, CO
these climbing shoes are awesome, have a really good fit. I use them everytime I go bouldering and they work great!…
- Laura, 02/07/13
Las Cruces NM, United States
READ ALL 2 REVIEWS >>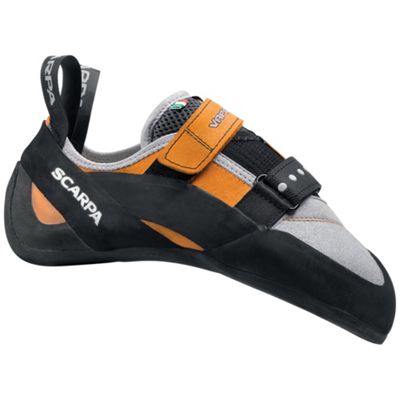 When i first purchased climbing shoes I thought long and hard about what I wanted.. It is a tough decision and quite a commitment... The decision was hard, but I made the r…
- , 11/12/13
Raleigh, NC
These shoes are great, they are grippy, the suede is amazing on top. The fit is spot on( I ordered a size and half down) they are breaking in nicely. I've used them mainly for…
- Andrew, 09/06/13
Broomfield
READ ALL 2 REVIEWS >>
About Scarpa Boots & Shoes
Back in 1938, the Asolo mountain area was introduced to Scarpa. It was in 1956 that Luigi Parisotto accumulated enough money to buy Scarpa and eventually grow the business to extend beyond Asolo to the feet of many people in many different countries. We all know that
Scarpa footwear
is some of the most durable and performance enhancing footwear available. But did you know that Scarpa was the first company to create a GORE-TEX boot? Now you know.
You may be wondering what is so special about Scarpa making the first GORE-TEX boot. If you are wondering this, I shake my finger at you. GORE-TEX is only a crazy innovative material that is breathable while being waterproof at the same time. So I guess it would make sense that Scarpa would want to utilize this amazing material and build a
Scarpa boot
with it. I apologize for getting sarcastic. Sometimes I can't help it.
Anyways, I am sure you would like to know a little more about Scarpa footwear. It's always exciting to talk about the Scarpa Kailash GTX boot or the Scarpa Inverno boot. I get so hyped up when I discuss the greatness of these two Scarpa boots. They are so cool and I envy any person who gets to wear them. It is clear that if you wear Scarpa boots, you are anything buy ordinary. You are adventurous, exciting and totally opposite of boring.
The Scarpa Kailash GTX boot is made with none other than a GORE-TEX lining for waterproof performance. The Kailash boot can take the abuse of trail hiking but can also be worn for everyday use. If you're looking for an upgrade, the Scarpa Inverno is the boot. Kind of like the man. Except it's a mountaineering boot. The Inverno boot knows how to keep your feet protected while you are mountaineering or trudging through the cold winter snow.
Don't forget about the other Scarpa footwear that is available. Excellent
Scarpa climbing shoes
will enhance your climbing performance. Comfort is the name of the game when you wear Scarpa climbing shoes. Scarpa trailrunning shoes will support your ankles and feet while you enjoy a rigorous run.