Salomon | Free Shipping on all Salomon Shoes at Moosejaw
What's New
We just added this stuff like 5 seconds ago. That may not be true but it sure sounds good.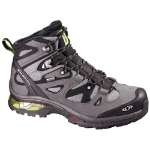 $199.95
Free Shipping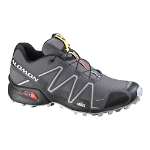 $124.95 - $129.95
Free Shipping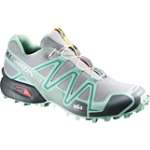 $124.95 - $129.95
Free Shipping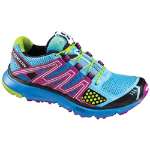 $109.95 - $109.95
Free Shipping
The Best Stuff
We're pretty sure this is the best stuff. Or at least it is decent stuff. Sorry for saying stuff.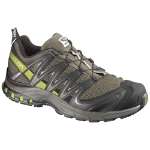 $129.95
Free Shipping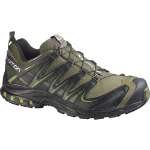 $144.95
Free Shipping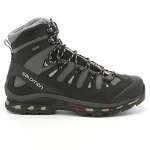 $229.95
Free Shipping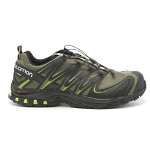 $159.95
Free Shipping
These are reviews from real Moosejaw Customers. I have never eaten a radish.

I was pretty excited to get these shoes as I had been looking for a lightweight trail running shoe and all of Salomon's previous offerings were little bulky for what I was loo…
- Kevin, 02/28/14
New Hampshire
I entered my work place with "my new shoes" on looking good. Unaware that I was running in the hallway, running late to my assignment. Becoming self-aware that I do not run be…
- melchezidek, 04/01/15
ohio
READ ALL 5 REVIEWS >>

These shoes have a good insole with good arch support. I usually trade out insoles but not these. The blue is a very dark spruce gray color with black, electric lime, and aqua…
- Pam, 10/29/13

I purchased these online and then had to go through the hassle of returning them because they run at least a half size too big. Be sure to go into any retailer that sells Salo…
- Rachael, 09/10/12
Mount Pleasant, MI
READ ALL 5 REVIEWS >>

I took my time in choosing the Salomon Women's Quest 4D GTX, and i'm satisfied with my purchase! My first time out turned from a 3 mile hike to a 11 mile hike on a whim, and I…
- Katy, 01/06/14
Indianapolis
these boots are amazing. I had them for one week before I went hiking on a serious hike. It wasn't much time to break them in, but it wasn't needed because they were already s…
- Lillian, 02/01/15
Los Angeles
READ ALL 4 REVIEWS >>
I don't know why it is so lightweight... I'm not really that concerned about heft or packability myself, but it just feels pretty comfortable running. Look forward to testing…
- Xi, 09/08/14
L.A
This is a really amazing jacket. The material is so thin it is almost see through. It is like a very think sheet of paper. However, man, this thing keeps you warm. I was runni…
- Xi, 09/08/14
L.A
READ ALL 2 REVIEWS >>
About Salomon
Salomon was created in 1947 in the thick of modern alpinism: the French Alps. Francis Salomon and his son George wanted to build a skiing company driven by passion and design innovation. Although it started as a skiing company, this little bad boy has become so much more than skis. Salmon has a great line of shoes too.
Salomon shoes are great for running through the mud and the sprinklers. All Salomon shoes are made with quality materials so they won't fall apart during your trek. Salomon is constantly converting new ideas into action and expanding the limits of possibility. I'm not making this up I swear. Sold in over 160 countries - you're not the only one who knows Salomon is the bomb.com.
Hop on the trail in the
Salomon Men's XA Pro 3D Ultra GTX Shoe
, if you're a woman try the
Salomon Women's XA Pro 3D Ultra GTX Shoe
. If you're into making waves and jumping in ponds check out the new line of Techamphibian shoes. Yes, the name a sure tell-tale sign of what the shoe is made for.
I caught a salamander one time. Salomon shoes always kind of remind me of salamanders, I can't imagine why.