Mountain Hardwear Brand Page | Free Shipping at Moosejaw
What's New
We just added this stuff like 5 seconds ago. That may not be true but it sure sounds good.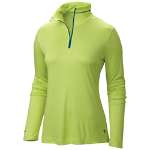 $47.95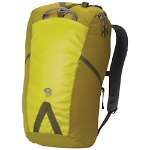 $79.95
Free Shipping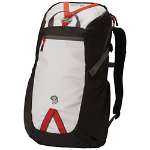 $89.95
Free Shipping
$89.95
Free Shipping
The Best Stuff
We're pretty sure this is the best stuff. Or at least it is decent stuff. Sorry for saying stuff.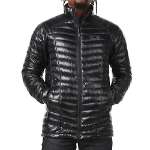 $319.95
Free Shipping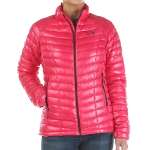 $319.95 - $319.95
Free Shipping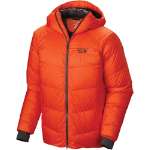 $549.95
Free Shipping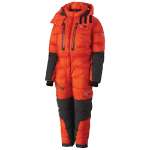 $1,249.95
Free Shipping
These are reviews from real Moosejaw Customers. I have never eaten a radish.
$110.99 - $118.99
$159.95 - $159.95
Free Shipping
SO soft, so cozy, the only reason I enjoy fall is I get to wear this jacket! Not wind resistant, however, great for running errands, everyday wear. Material holds up excepti…
- JENNIFER, 10/04/09
Warren, MI
I just got my Mountain Hardware jacket yesterday and I'm already in love with it! It is such a warm jacket that I'm ready for winter to come right now. It is so soft that I do…
- Brooke, 09/29/12
Falls Church
READ ALL 149 REVIEWS >>

The fleece is a much silkier and softer type of fleece than a typical polarfleece jacket. The arm cuffs are lycra bound - not my favorite finishing, but they work. The bottom…
- Emily, 06/17/13
SF
This is a great jacket. I ordered the black cherry color and love it. Very soft, warm and figure flattering. I wasnt sure what size to order because some of the reviews tal…
- William, 01/07/13

READ ALL 19 REVIEWS >>

I am a fan of Mountain Hardwear, but this is a poorly designed jacket. Mountain Hardwear calls it "ideal for any climb". It should say "ideal for any climb that you dont lift…
- DAVID, 10/27/12
Seattle, Wa
I got a Medium, I'm 5'10" 175lbs and it fits great, except the elbows. Tested it out in both the wind and rain and it has kept me both dry and warm (I was wearing a t-shirt u…
- Daniel, 01/18/13
Detroit, MI
READ ALL 18 REVIEWS >>

bought this jacket and wore it for a bit, and hated it. fit felt sloppy, zippers felt cheap, and it was no warmer than an under armour cold gear shirt. i tried to like it, s…
- mike, 12/10/11
connecticut
This is a great outer layer especially on windy and rainy days but you're definitely going to want something warmer for when it really gets cold. I've taken it on multiple bac…
- Drew, 09/21/11

READ ALL 17 REVIEWS >>
Mountain Hardwear Jackets, Clothing & Gear
Mountain Hardwear takes it to the extreme. By "it" I am referring to pretty much everything in the universe. Mountain Hardwear is strong, exciting, durable, and hardcore. When you are pushing your limits by climbing the side of a mountain in the middle of a snowstorm, you will be happy you put on your Mountain Hardwear Sub Zero jacket and packed your
Mountain Hardwear sleeping bag
before beginning your climb.
The partnership with Gore spawned the creation of Windstopper fleece that put Mountain Hardwear on the cutting edge of innovation in the outdoor clothing business. You can find Windstopper fleece in many Mountain Hardwear jackets. To this day, Mountain Hardwear continues to make innovative strides in fabrics for clothing, tents and sleeping bags.
If you are scratching your head and wondering which top Mountain Hardwear jacket will best fit your lifestyle, you have come to the right place. Here are three excellent Mountain Hardwear jackets you may want to consider:
Mountain Hardwear Monkey – This jacket is super soft and super comfortable. That may be an understatement. It is made of Monkey Phur fleece which provides a high warmth-to-weight ratio. A DWR finish makes the Monkey Woman and Monkey Man able to shed water and dry quickly. This jacket is perfect to wear if you're heading to the backcountry, climbing, or even just for everyday wear.
Mountain Hardwear Sub Zero – The Mountain Hardwear Sub Zero jacket is so cool, or should I say, warm? Either way, you are in for a treat when you wear this jacket. The Sub Zero jacket is stuffed with 650-fill goose down for warm and comfortable insulation. Abrasion-resistant panels are located in areas where tearing is most likely to occur. The Mountain Hardwear Sub Zero jacket is perfect to wear and keep you safe when you know the temperature is going to plunge.
Mountain Hardwear isn't all jackets and clothing, though. You're totally going to hate yourself in the morning if you don't check out some sweet Mountain Hardwear Gear. Check out totally bombproof Mountain Hardwear Tents, like the Trango 3.1 Tent, or lightweight Mountain Hardwear Tents like the Drifter Tent. Mountain Hardwear supplies you with some serious sleeping bags, too. Check out Mountain Hardwear winter bags with temperature ratings down to 40 below zero like the Mountain Hardwear Ghost Sleeping Bag.
It's difficult to resist the temptation of Mountain Hardwear. When you get the urge to wear your Mountain Hardwear jacket, I suggest you just give in. If you have the itch to buy another
Mountain Hardwear tent
, don't fight it. If you need yet another Mountain Hardwear backpack to hold all your belongings, just get it. And trust me, you won't regret choosing Mountain Hardwear to clothe and protect yourself from the harsh elements.