Icebreaker | Free Shipping on Icebreaker Clothing at Moosejaw
All Icebreaker
Icebreaker Sale

Men's Icebreaker
Women's Icebreaker

Icebreaker Jackets

Icebreaker Clothing
Icebreaker Sweatshirts
Icebreaker Capris
Icebreaker Shirts
Icebreaker Shorts
Icebreaker Tanks
Icebreaker Skirts + Dresses

Icebreaker Base Layer
Icebreaker Base Layer Tops
Icebreaker Base Layer Bottoms
Icebreaker Underwear

Icebreaker Accessories
Icebreaker Hats
Icebreaker Gloves
Icebreaker Neck Gaiters
Icebreaker Socks
What's New
We just added this stuff like 5 seconds ago. That may not be true but it sure sounds good.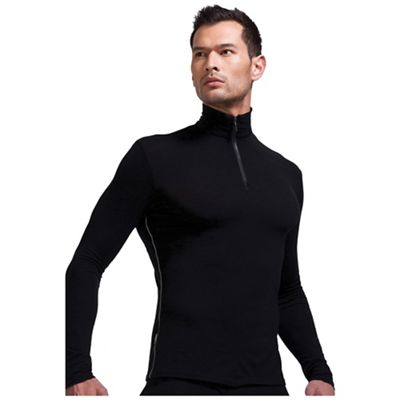 $84.99
Free Shipping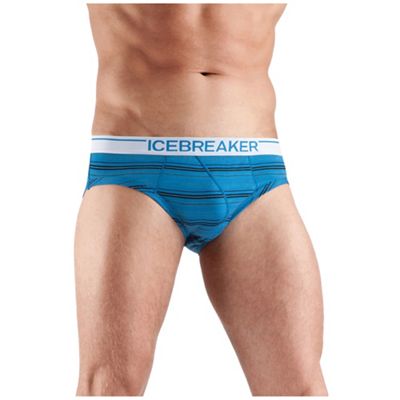 $39.99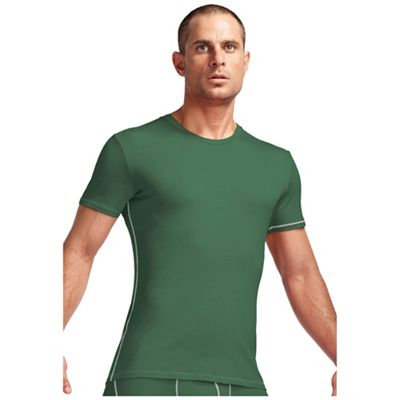 $64.99
Free Shipping
$74.99
Free Shipping
The Best Stuff
We're pretty sure this is the best stuff. Or at least it is decent stuff. Sorry for saying stuff.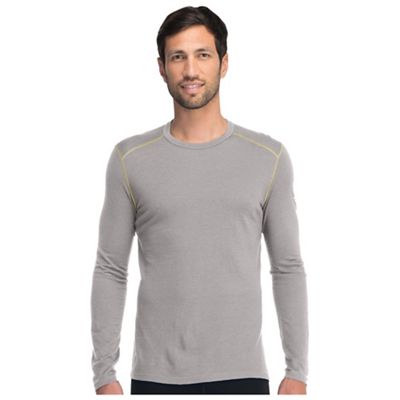 $89.99
Free Shipping
$219.99
Free Shipping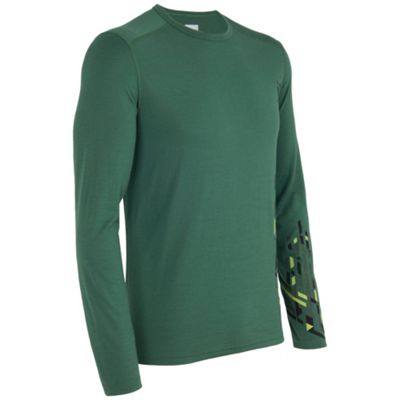 $94.99
Free Shipping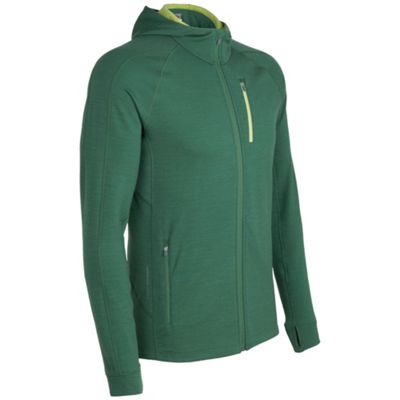 $219.99
Free Shipping
These are reviews from real Moosejaw Customers. I have never eaten a radish.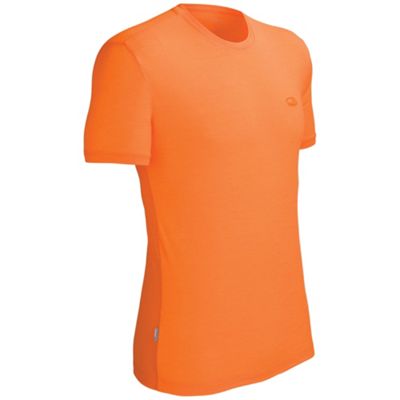 This would be THE BEST T-shirt I've ever owned, if it had lasted more than a month. However, after maybe 8 days wear and only 3 washes it has developed several small holes whi…
- RYAN, 07/11/08
EDMONTON
I'm a big Icebreaker fan, and what they say about the no--stink is true. You can wear this shirt working out or mountain biking, and keep it on when you are out and about with…
- CHRIS, 10/31/11

READ ALL 45 REVIEWS >>
Love Icebreaker stuff, but not this top. Didn't like the thumb-hole sleeves because they are cut too big and baggy, and the material bunches up around your hand. Plus the sl…
- GREGORY, 06/06/08
WILMINGTON
The good: Soft and comfy, looks good, and very flexible. It won't keep you very warm when worn alone, but for the thickness it has, it's pretty impressive when you pair it wi…
- James, 12/21/10

READ ALL 34 REVIEWS >>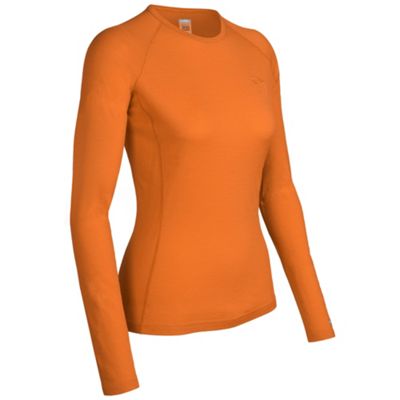 I love the feel of this top, and it definitely keeps me toasty. I purchased a size larger than normal due to my normal size fitting very snug. It is also a little bit on the s…
- Rebecca, 02/02/11
Saint Louis
Cons: The Baacode tag inside REALLY itches....tore it off. The fabric isn't quite as soft as other icebreaker tops but its still pretty soft (super soft for wool). Also, no th…
- sahel, 11/03/10
NYC
READ ALL 29 REVIEWS >>
It was my first Icebreaker garment. They advertise on the odor free characteristic of merino wool, but I wanted to know by myself. I wore it for 2 weeks day and night... and b…
- Franck, 04/22/11
Bloomington, IN
Love it under another layer of icebreaker. Wish my parents were Merino sheep no offense ma and pa so I would never run out of this product. Giving plasma every week to be a…
- KEVIN, 01/08/08
KANSAS CITY
READ ALL 26 REVIEWS >>
Icebreaker
Icebreaker merino wool base layer clothing is made from the softest wool New Zealand. That wool comes from the happiest, most well-read sheep you'll ever meet. Actually, you probably won't meet them, and that whole well-read thing I might have made it. But, they're for sure happy, free roaming merino sheep: Icebreaker makes sure of that. Icebreaker is committed to both environmental stewardship and animal welfare, which makes them a pretty awesome company in my book. I wonder if the sheep have read my book.
Happy sheep aside, there are tons of features that make Icebreaker base layers and clothing cream of the crop. First of all, there's the ultra soft, insulating merino wool fiber. It's 100 percent natural, more breathable and more insulating than standard wool or synthetic fiber. Merino wool not only insulates, it pulls moisture away from your body to actually regulate your body temperature and keep you from feeling clammy. When you layer multiple Icebreaker garments, the fibers kinda lock together to make the layers feel like a single garment, so the fabric doesn't bunch up and inhibit your sweet moves. Icebreaker is machine washable, too, so it's super easy to own and care for.
Check out the full range of men's Icebreaker and women's Icebreaker clothing. You'll dig Icebreaker base layers. Since you wear Icebreaker long underwear closest to your skin you'll appreciate how soft and non-chafing the fibers are. Chafing sucks. Icebreaker base layers wick moisture and water vapor away from your body to keep you dry. When you're drier, you're warmer: true story. The merino fibers trap body heat next to your skin, just like they do for the sheep. Those sheep don't look cold. Check out Icebreaker leggings that go on your legs, and Icebreaker long sleeve shirts, short sleeve shirts, and tanks for your torso. So, if leggings are for your legs, why aren't shirts called torsoings since they go on your torso? I think the guy who puts paper in the printers was a philosophy major, I should ask him.
Layer up your Icebreakers for cold weather activities with an Icebreaker pullover or Icebreaker zip sweatshirt. Icebreaker jackets can complete your mid layer. Totally wind resistant and highly breathable, Icebreaker jackets, like the
Men's Icebreaker Mayfair
combine two layers of merino wool to protect you from the elements.