Gregory | Get free Shipping on Gregory Packs and Backpacks at Moosejaw
What's New
We just added this stuff like 5 seconds ago. That may not be true but it sure sounds good.
$148.95
Free Shipping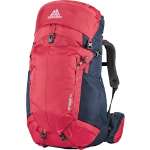 $168.95
Free Shipping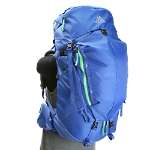 $198.95
Free Shipping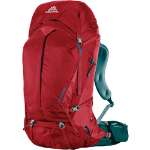 $298.95
Free Shipping
The Best Stuff
We're pretty sure this is the best stuff. Or at least it is decent stuff. Sorry for saying stuff.
$208.99
$278.95
Free Shipping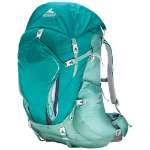 $258.95 - $258.95
Free Shipping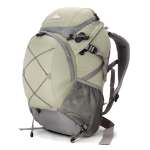 $58.99
$98.95
Free Shipping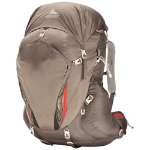 $223.99
$298.95
Free Shipping
These are reviews from real Moosejaw Customers. I have never eaten a radish.
I have had this pack for over a year, and it has served me very well! Excellent features and I love the pocket system. It feels very comfortable and can haul a big load. Ho…
- Eric, 08/19/10

This pack is amazing. Strappy but not too strappy. Lots of pockets but not annoying. Tons of room. Comfortable sholder pads and support along the back. There really isn't…
- Andrew, 02/15/10
Athens, GA
READ ALL 28 REVIEWS >>

every other pack on the market uses buckles to hold tools on to the back of their packs. the exception is Gregory - they use 2 small stips of velcro on each side. velcro doe…
- RON, 09/22/09
MIAMI
I used this pack for an 8-Day Alpine Ascents Mountaineering course on Mt. Rainier in June, and it functioned well. After adjusting the pack with the included instructions befo…
- Johnny, 10/18/11
Austin
READ ALL 14 REVIEWS >>

Comfortable pack! Used for a 50 m hike with 45 lbs. I'm 5'2/125 lbs. Put 3L bladder in side compartment. Fit perfectly. Easy access for quick refills! Love external access…
- Lisa, 10/14/11

I've taken this backpack on some long trips and I believe the comfort of this bag makes all the difference. The padded waist/hip straps reduce the pressure on your hips and t…
- Kayla, 12/14/13
Maine
READ ALL 6 REVIEWS >>

This bag has great quality like all other Gregory bags. I use this bag as my main travel bag and it fits great as a carry on. The only down side to this bag is that when loa…
- Scott, 12/07/13

Bought it in a 45l as a gym bag and light travel bag. The shoulder straps are great although the addition of a chest strap would have been killer. When worn as a backpack, a h…
- Alexander, 04/14/12

READ ALL 5 REVIEWS >>
About Gregory Packs
Wayne Gregory designed his first backpack at the young age of 14. Talk about natural born talent. I don't know many 14-year-olds that just decided to start designing backpacks one day. Wayne eventually started his own company that made external frame backpacks. He quickly got bored with external frames and stopped that business to do some freelance design work. After some time of freelancing, Wayne got sucked back into the backpack industry with the advent of soft packs and internal frames. This is when
Gregory
the company was born, in 1977.
Back in the day, Wayne worked to perfect his backpacks and keep the spirit of innovation and creativity alive. Today,
Gregory backpacks
are continuing to follow these beliefs with every pack made. In case you didn't know, he was the first to build Gregory backpacks with different harness, waist belt, and frame sizes to enhance comfort on the trail. Gregory is also the first producer of a waistbelt that adjusts to fit different angles of hips. I don't think you can call that anything but innovative and creative.
Nobody can overlook the awesomeness that is the Gregory Baltoro or the Gregory Palisade. These Gregory backpacks are for the intense backpacker, who is planning a long adventure, and needs a comfortable pack. But what about the
Gregory daypacks
? These Gregory daypacks are just as cool but are used for different reasons, such as lighter day hikes.
Gregory has you covered, whether you need an intense Gregory overnight pack or a lighter Gregory technical daypack. My GF and I were trying to decide which is the best Gregory pack and we couldn't agree on just one. They are all just that good. We kind of got in a fight about it. I had to buy her flowers and apologize. She's really passionate about Gregory backpacks.