Gregory | Get free Shipping on Gregory Packs and Backpacks at Moosejaw
What's New
We just added this stuff like 5 seconds ago. That may not be true but it sure sounds good.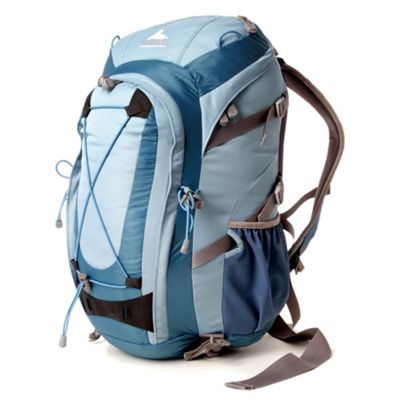 $128.95
Free Shipping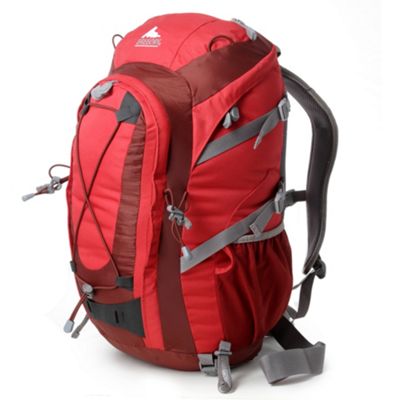 $148.95
Free Shipping
$98.95
Free Shipping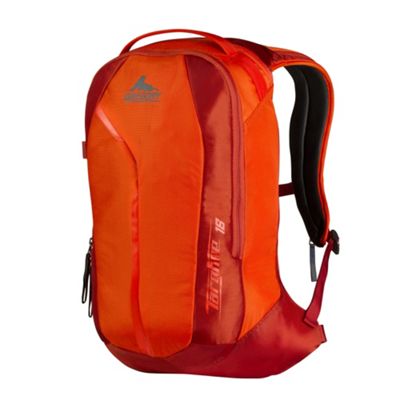 $89.99
$128.95
Free Shipping
The Best Stuff
We're pretty sure this is the best stuff. Or at least it is decent stuff. Sorry for saying stuff.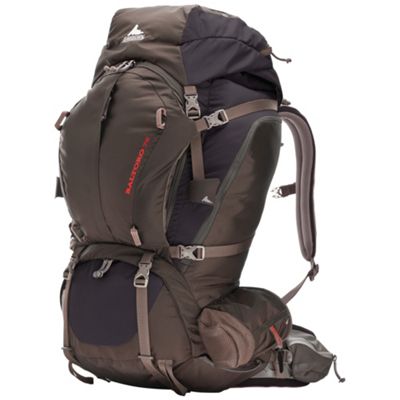 $348.95
Free Shipping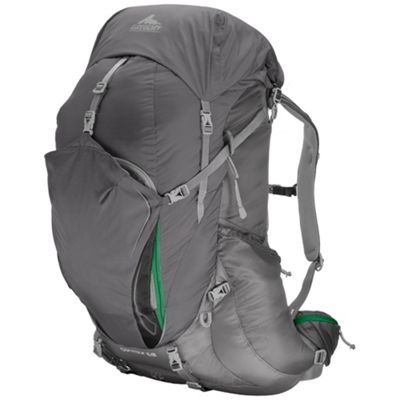 $278.95
Free Shipping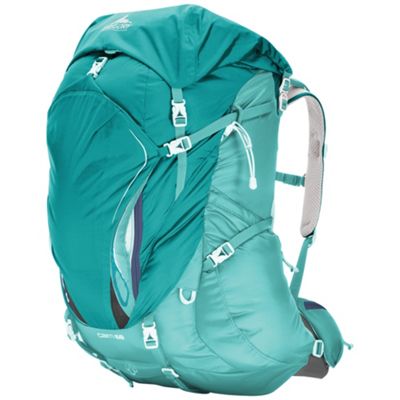 $278.95
Free Shipping
$258.95
Free Shipping
These are reviews from real Moosejaw Customers. I have never eaten a radish.
I bought this pack for 2 month trip in Thailand, have traveled with it since then and take it into the backcountry. Possibly the most convenient thing about it is the side zip…
- Christina, 04/03/12

This pack is incredible, it holds everything you need plus those things you forgot so you slipped them in last minute. Comfortable (for those ladies like me with a short torso…
- Cait, 09/30/10
Ann Arbor, MI
READ ALL 19 REVIEWS >>
I couldn't find any "bad" reviews for the Denali, except for it's weight. However, this is due to this packs ability to distribute/stabilize loads + good materials. If you'r…
- NATHANIEL, 01/09/11

I love this pack. I flew it around the world in '00-'01 and it worked like a champ. I regularly have it loaded to the gills with 80+ pounds and it feels great. its been 10 yea…
- JEF, 01/25/10
PALM SPRINGS
READ ALL 11 REVIEWS >>
What I love about this pack is that for a 65, it cinches down beautifully. But wait. There's more! The suspension system is awesome and it fits like a glove. I feel like I'm s…
- Stephen, 05/02/11
Nashville, TN
This pack got me through all summer in Wyoming and is still going as strong as the day I got it. It distributes weight very well and stays comfortable on even the longest of h…
- Adam, 12/05/11
Ohio
READ ALL 10 REVIEWS >>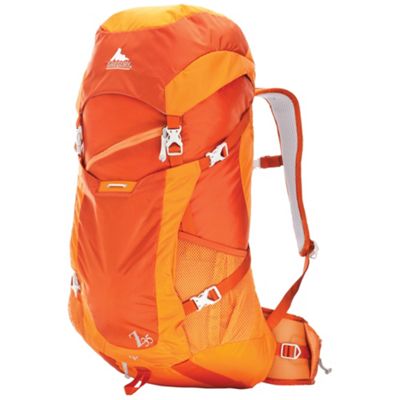 This pack is great for a quick weekend or week long trip (as long as you're a minimalist packer). I bought it for holding my camera with one lens, snacks and a change of cloth…
- Max, 03/21/11
Birmingham, AL
I ordered up the Z35 pack last week and had it out for the first time today. Less than ideal conditions w/thunderstorms and temps in the 30's. I put 12.5mi on the pack today a…
- Anthony, 03/26/11
Arkansas--You know..the state next to Oklahoma.
READ ALL 8 REVIEWS >>
About Gregory Packs
Wayne Gregory designed his first backpack at the young age of 14. Talk about natural born talent. I don't know many 14-year-olds that just decided to start designing backpacks one day. Wayne eventually started his own company that made external frame backpacks. He quickly got bored with external frames and stopped that business to do some freelance design work. After some time of freelancing, Wayne got sucked back into the backpack industry with the advent of soft packs and internal frames. This is when
Gregory
the company was born, in 1977.
Back in the day, Wayne worked to perfect his backpacks and keep the spirit of innovation and creativity alive. Today,
Gregory backpacks
are continuing to follow these beliefs with every pack made. In case you didn't know, he was the first to build Gregory backpacks with different harness, waist belt, and frame sizes to enhance comfort on the trail. Gregory is also the first producer of a waistbelt that adjusts to fit different angles of hips. I don't think you can call that anything but innovative and creative.
Nobody can overlook the awesomeness that is the Gregory Baltoro or the Gregory Palisade. These Gregory backpacks are for the intense backpacker, who is planning a long adventure, and needs a comfortable pack. But what about the
Gregory daypacks
? These Gregory daypacks are just as cool but are used for different reasons, such as lighter day hikes.
Gregory has you covered, whether you need an intense Gregory overnight pack or a lighter Gregory technical daypack. My GF and I were trying to decide which is the best Gregory pack and we couldn't agree on just one. They are all just that good. We kind of got in a fight about it. I had to buy her flowers and apologize. She's really passionate about Gregory backpacks.
Gregory