Black Diamond Harness | Black Diamond Climbing Equipment
What's New
We just added this stuff like 5 seconds ago. That may not be true but it sure sounds good.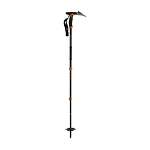 $139.95
Free Shipping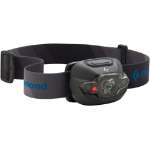 $29.95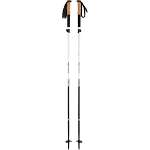 $139.95
Free Shipping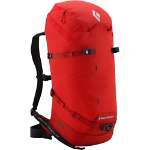 $119.95
Free Shipping
The Best Stuff
We're pretty sure this is the best stuff. Or at least it is decent stuff. Sorry for saying stuff.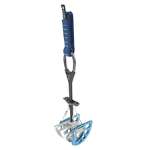 $64.95 - $124.95
Free Shipping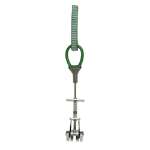 $74.95
Free Shipping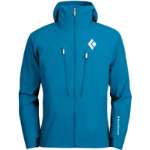 $348.95
Free Shipping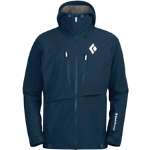 $598.95
Free Shipping
These are reviews from real Moosejaw Customers. I have never eaten a radish.
Works just as expected, has a very good gate clearance which makes for easy clipping. The size is very slightly bigger than most HMS biners (i think) but it's pretty good. Goo…
- Miguel, 05/05/12
Prescott, AZ
The twist lock gate is way too easy to open and i could imagine it coming open from rope or gear sliding across it and pressing just the right way. I suggest trying it out fi…
- DANIEL, 05/15/09
SAN FRANCISCO
READ ALL 250 REVIEWS >>
Little on a smallish side as a belay biner, but a good locker otherwise. Light.…
- Goran, 03/27/13
Chicago
I grooved one out redirecting a hanging belay one time. I lowered one climber a few time while cleaning and climbing some harder multi pitch and put a serious grove in one of…
- rob, 10/29/11
colorado
READ ALL 122 REVIEWS >>
I dont really use it for the hardcore climbing (yet). I know i will when i get going, but for now i use it for my ENO Hammock instead of the heavy steel ones they give you.…
- Daniel, 10/11/11

Nice, tough, affordable (I love Black Diamond) !! Personally, I use those carabiners for hanging my Hennessy hammock and it's really useful! I'll probably buy a bunch of !…
- Olivier, 11/11/14
Québec
READ ALL 116 REVIEWS >>
These are pricey, but very tough and convenient. I prefer these to regular webbing anyday, and I trust the product integrity cause it is from one of my favorite companies eve…
- HEATHER, 01/26/12
NEW YORK
Super slings is what they should be called!!!!!! They are so small its amazing but the strength is unbeatable, use them for everything setting anchors or as a prusik if it com…
- GRZEGORZ, 01/13/12
Czaniec
READ ALL 110 REVIEWS >>
About Black Diamond
Black Diamond's roots stem to 1957, the year an eighteen-year-old named Yvon Chouinard bought a hammer and anvil and started pounding out hand-forged pitons. To support his climbing habit, Yvon traveled to Yosemite and sold gear from the trunk of his car. His intelligent designs were quickly recognized by climbers as the best available. Since then, They've devoted their energy toward the goal of creating a company which fosters the enthusiasm and dreams necessary to design and manufacture the best climbing and skiing gear in the world.

What began with a backyard anvil and a hammer has grown into a global company with offices on three continents that's not just for rock climbers, but one that stands for the spirit of the sports they live, their values and goals, past, present and future. Since 1957, Black Diamonds innovative gear designs have set the standards in numerous areas. This is partly the result of dedication, desire and diligence on the part of an incredible team of people. It's also the result of each of them being avid climbers and skiers.

I am trying to figure out how cool you have to be to use Black Diamond equipment. I am not a Black Diamond climbing expert so I am open to suggestions and by all means, please feel free to offer your help. I think Nostradamus was much more pretentious, as he never took suggestions about anything, and I doubt he ever used a Black Diamond gear.

Here's a little story for you. I had my Wheaties this morning and thought you might enjoy it: My friend, Rodney, is certainly cool enough to use Black Diamond gear, be it Black Diamond headlamps, Black Diamond harness, Black Diamond carabiners, and other Black Diamond climbing gear. I think he started using Black Diamond gear only to compensate for his name, Rodney. Once, I rubbed chalk all over my chest and wore my Black Diamond Momentum to prove I could use Black Diamond too, but I made the mistake of using billiards chalk rather than climbing chalk. I even put all those little cubes in my Black Diamond chalk bag. I doubt anyone who uses Black Diamond would ever say chalk cube. Nostradamus certainly did not. What a jerk.

But I am pretty sure that everyone who works for Black Diamond is definitely cool enough to use Black Diamond gear. I mean, the company is filled with people who adore climbing and skiing. How cool is that? Since everyone at Black Diamond loves what they do and do what they love, it's obvious that passion and experience are built in to the products. I once tried to get a job at Black Diamond. I trekked into the interview using my New Black Diamond Trekking Poles, Black Diamond Skis and even my Black Diamond AvaLung! I thought they were going to love my unique sense of Black Diamond sports attire. Apparently I looked funny because they all laughed at me as I clenched my teeth down on my AvaLung. The Black Diamond AvaLung may not ensure you get that job, but the following are some really cool things the AvaLung can do to save your life if you're ever caught in an avalanche during an interview.

Here's how an AvaLung can save your life:
•AvaLung mouthpiece delivers fresh air from intake box and expels CO2 to the exhaust port
•Fresh air is pulled from the snowpack through a bi-valve intake box located in the shoulder strap
•Exhaled CO2 is directed away from your body through an integrated exhaust port

Bottom line: Once you buy your first piece of Black Diamond gear, you won't want to use anything else. Outdoor experts have raved about all their products including their Black Diamond backpacks, Black Diamond boots and even the all famous Black Diamond axe. Whether you are an expert or a beginner, you will find that Black Diamond equipment is easy to use and makes climbing or skiing fun and exciting.