Big Agnes | Free Shipping on Big Agnes Tents and Sleeping Bags
What's New
We just added this stuff like 5 seconds ago. That may not be true but it sure sounds good.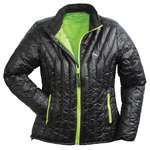 $219.95 - $219.95
Free Shipping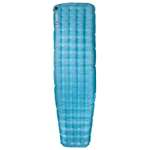 $79.95 - $109.95
Free Shipping
$70.00
Free Shipping
$699.95
Free Shipping
The Best Stuff
We're pretty sure this is the best stuff. Or at least it is decent stuff. Sorry for saying stuff.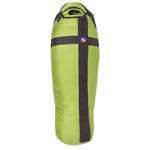 $375.99 - $375.99
$579.95 - $599.95
Free Shipping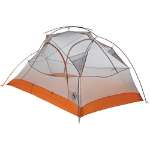 $499.95
Free Shipping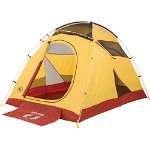 $299.95
Free Shipping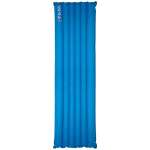 $79.95 - $129.95
Free Shipping
These are reviews from real Moosejaw Customers. I have never eaten a radish.

I've only used it twice and both times I've had a comfortable nights sleep. I think the patch repair kit it comes with is great and it only takes about 2 minutes to inflate an…
- Steven, 07/16/12
Cleveland, OH
Forget those pricey thin pads, i'm a convert to this awesome Big Agnes. Besides, every time i pull it out of my pack, i picture an opera singer named Big Agnes, and then i blo…
- Tim, 06/29/12

READ ALL 37 REVIEWS >>
I purchased it two years ago - primarily because I was concerned about moisture from my breath degrading the insulation in my pad. The Pumphouse does make an excellent pad pum…
- Iurii, 10/14/11
Kiev
If you use this for pumping up your air mat it works very well once you get the hang of it. 5-6 pumps and I have my full length pad fully inflated. Any other uses like as a p…
- Ben, 12/04/09
Midwest
READ ALL 13 REVIEWS >>
Love, love, love this air pad from big agnes. Keeps you completely off of the cold ground when backpacking due to 3" inflated thickness, it is extraordinarily lightweight als…
- Ted, 05/02/14

Just don't even think about getting a different pad! Super light and so plush. Warmer and quieter than the neo air. Never going back.…
- Dave, 07/08/13
Victoria
READ ALL 8 REVIEWS >>

The very first thing I noticed was sleeping a lot more comfortable and more importantly WARM with this pad. The main reason that I like the hinamn is because its a foam core,…
- JANE, 10/19/08
SAINT GEORGE
This pad fits in the Big Agnes "Little Red" sleeping bag. With some research you quickly find that Big Agnes products require some brand loyalty, because you pretty much have…
- Danielle, 06/30/09
Pacific Northwest
READ ALL 7 REVIEWS >>
About Big Agnes
Big Agnes is a big player in the outdoor gear industry. The people at
Big Agnes
have a love for everything outdoors. Not only do they make gear and equipment for camping, backpacking, and more, they also love to do all of those activities themselves. That's what I call true love.
Last time I checked, if the employees of a company love what they do, then you're almost guaranteed to receive a quality product. Big Agnes is, of course, no exception.
Big Agnes tents
and
Big Agnes sleeping bags
will keep you warm and protected while you are doing some overnight backpacking or camping. The Big Agnes Big House tent is a perfect example. You can get a 4 or 6 person Big Agnes Big House tent which can comfortably sleep your entire camping crew if you'd like. Fun times are to be had in the Big House tent.
Trust me, you can trust Big Agnes. We all need to trust each other for this to work. That kind of sounds like a motivational speaker line. I'm sorry. Anyways, there are tons of excellent Big Agnes sleeping bags to choose from too. You don't trust me? Look for yourself. The Big Agnes Encampment sleeping bag or the Big Agnes Farwell sleeping bag are excellent options for you to take on your next camping trip.
You have a ton of Big Agnes options. They are all at your fingertips. Now go, young one. Find that perfect Big Agnes tent or Big Agnes sleeping you have been looking for. I know you can find it. I believe in you.
And don't forget your....