Womens Clothing | Womens Activewear - Pants, Hoodies, Shirts, Swimwear, Vests at Moosejaw
What's New
We just added this stuff like 5 seconds ago. That may not be true but it sure sounds good.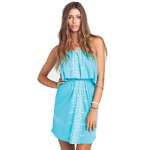 $26.99
$34.95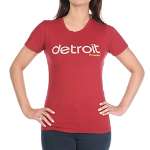 $24.00
Free Shipping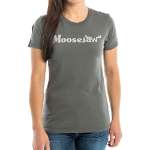 $24.00
Free Shipping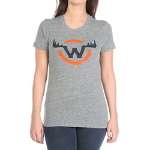 $26.00
Free Shipping
The Best Stuff
We're pretty sure this is the best stuff. Or at least it is decent stuff. Sorry for saying stuff.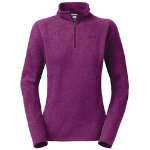 $22.99
$54.95
Free Shipping over $49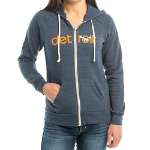 $55.00
Free Shipping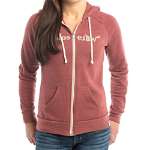 $55.00
Free Shipping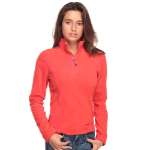 $24.99
$49.95
Free Shipping
These are reviews from real Moosejaw Customers. I have never eaten a radish.

By far, the lining of this hoodie is the best! So snuggly that I went around and made everyone feel it. Got the mulberry in size M. It's a good fit and able to layer several s…
- Jen, 05/12/11
Ohio
This hoodie is super soft. I have already washed it and it's still super soft. I think this hoodie will be my go to hoodie and retire my other one :) The chukra blue is such a…
- Jess, 12/12/11
Idaho
READ ALL 337 REVIEWS >>

I'm 128lbs, 5'3, 34B, & curvy so purchased a Medium. This was a mistake, I should have gotten a Large because this hoodie is so tight on my boobs, my hips, my arms, & clings t…
- Jasmine, 11/25/13
WV
So who doesn't love a hoodie and who doesn't love The North Face? Put them together and you get the most amazing hoodie ever. I had to order more due to the fact tI loved th…
- ATHENA, 03/11/13
Roseburg, OR
READ ALL 70 REVIEWS >>
Like I said, this shirt is comfy, cute and cut right. By cut right, I mean for girls who have avg to broader shoulders, this shirt fits perfectly...There is no armpit blackho…
- Amber, 02/04/14
ATX
So I am 6' tall with a huge rack so finding shirts that aren't automatically belly shirts after the first wash is pretty much impossible . On that note this shirt is actually…
- ATHENA, 09/13/13
Roseburg, OR
READ ALL 56 REVIEWS >>

I would be lying if I said I didn't buy this hoody because I share a name with it. Also, it is red and Canadians tend to like red, like a lot. The hoody is long (covers the bu…
- Jennifer, 09/08/13
The Great White North a.k.a. Canada
This hoodie is very cozy. It is on the lighter side, but plenty warm. I wore it recently camping in the mountains, and was toasty. I have long arms, and the sleeves were still…
- Katy, 09/08/13
Pennsylvania
READ ALL 52 REVIEWS >>
Women's Clothing
So, there was this whole debate at the lunch table about whether or not we were going to write about women's clothing. Some people thought it was only fair, some people thought that someone has already said everything there is to be said about women's clothing someplace, and that it's probably on the Internet. Those people actually said "inner-nets", but I don't judge. Anyway, the pro-clothing side won, and so here I am to tell you all the stuff you probably already know about women's clothing. Maybe I can come up with something new. Probably not, though.

I guess we'll start with pants, because everyone at the lunch table was wearing pants. I don't know if they were all women's pants, and I'm probably not going to ask. Anyway, check out women's fleece pants and women's casual pants for just lounging around or doing other stuff like shopping for a new pet newt. If you're on a more active adventure than newt shopping, check out women's performance pants from sweet brands like The North Face and Patagonia. There are also women's waterproof and softshell pants for wet weather and snow. If it's cold, check out insulated pants.

See... this is all stuff somebody's already said. I feel so unoriginal.

Shirts are important. They usually cover your torso, but you knew that, too. Moosejaw insists on selling shirts for women with both long and short sleeves: like you haven't just seen that everyplace. I think they should make shirts with one long sleeve and one short sleeve, then depending on which arm is cold, you could wear the shirt frontwards or backwards. I'm pretty sure frontwards isn't a word. If both arms are cold, check out women's sweaters and women's sweatshirts. We've got pullovers, zip hoodies, casual sweaters and sweatshirts, and performance midlayers. So, you're basically totally covered.

It's not all shirts and pants with women's clothing. Check out dresses and skirts from Patagonia, Roxy, Billabong, and Prana. There's also women's base layer clothing made from either synthetic, moisture wicking fibers, or temperature-regulating merino wool. Check out the baselayers from Icebreaker, Smartwool, and Patagonia, and prepare to be wowed.

I'm sure you knew all of this already.