Tents | Backpacking Tents | Camping Tents | Mountain Tents | Family Tents
What's New
We just added this stuff like 5 seconds ago. That may not be true but it sure sounds good.
$230.00
Free Shipping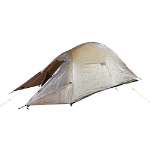 $1,598.95
Free Shipping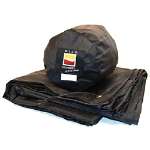 $49.95
Free Shipping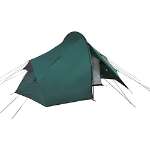 $348.95
Free Shipping
The Best Stuff
We're pretty sure this is the best stuff. Or at least it is decent stuff. Sorry for saying stuff.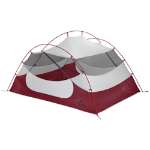 $499.95
Free Shipping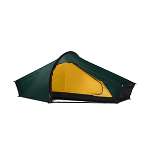 $520.00
Free Shipping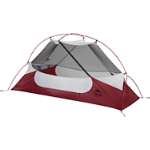 $349.95
Free Shipping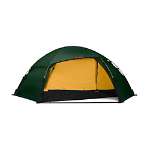 $945.00
Free Shipping
These are reviews from real Moosejaw Customers. I have never eaten a radish.
I love the size of the vestibules, interior height is great. it's easy to set up. Great for 2 people plus gear, or one person plus large dog. However, in a hard rain, the rai…
- dan, 10/05/13

This tent has been with me on several trips where it has rained all night and a drop never got inside the tent. Its a great value for the price and is also fairly lightweight,…
- Caleb, 07/10/13
Starkville, MS
READ ALL 32 REVIEWS >>
This is a great product and makes setting up the Eno hammock incredibly easy, but spend the extra money up-front for the longer pro slap straps! I didn't realize how limiting…
- Virginia, 04/16/12

The Eno Slapstraps really make your hammock easier to use. The distance between anchors is no longer a problem for me. These are super easy to set up. Found these to be incred…
- Eric, 07/24/12

READ ALL 30 REVIEWS >>
Cool and convenient rain fly that is very compact, just like everything else ENO makPr…
- Jared, 04/27/10
Statesboro, GA
Use this fly with my ENO double nest and Bug net. This thing is huge (at least that's what my girlfriend said), covers the double nest with plenty of room to spare.…
- matt, 02/12/11
Pennsylvania
READ ALL 26 REVIEWS >>

I live in south Georgia where bugs are extremely friendly, and they love to crawl into your hammock with you to do a bit of bonding. Without this bug net, over-night hammock a…
- Jared, 04/17/10
Statesboro, GA
Bitches stayed outside where they outta b. Mosquitoes be trippin.…
- Patrick, 09/11/14

READ ALL 23 REVIEWS >>
Camping & Backpacking Tents
So, since you're on this page, you probably want a new tent. I'm pretty excited to tell you about all the different kinds of tents we have: camping tents, backpacking tents, big tents, little tents, and tents that will make you taller. Ok, that last one might not be true, but that can be our secret. If anyone asks, you got a tent that made you taller at Moosejaw. Deal?

I guess the biggest thing you should consider when choosing a tent is what you're going to be using it for. Fast and light backpackers need an ultra lightweight tent. Nobody wants to carry around a heavy tent in their pack. You can find lightweight tents at are super for backpacking to accommodate one or two people. Probably three people, too. If you're going ultra light, you'll probably be totally set with a backpacking bivy tent: it's a one person tent that holds just you and your sleeping bag. There's no room for gear, but bivy sacks are super light and portable.

If a roomier tent is what you're looking for, check out some of the larger tents. Basically, tents are kind of named for how many people they sleep: the more people, the larger the tent. Of course, it's not mandatory to have four people sleeping in a four person tent. It could always sleep two and hold extra gear. That sounds really obvious, I know. Anyway, check out our larger camping tents from top brands like The North Face, Bibler, Big Agnes, MSR, and Kelty. These are some seriously sweet tents.

If you're planning to do some cold weather camping, you're going to need a four season tent. A four season tent offers extra protection from the elements for winter or mountain conditions. These tents stand up to serious winds and snow, making them pretty bombproof mountaineering tents. Check out these sweet shelters from brands like Hilleberg, Exped, Mountain Hardwear, Marmot, and Sierra Designs. Four season tents are available to sleep anywhere from one person, like the Hilleberg Atko to eight people, like the Marmot Lair. Seriously, they set up a Marmot Lair in the office one day. It was the biggest base camp tent I've ever seen in my life. We had a dance party and a light show inside of it.