Outdoor and Lifestyle Footwear - Moosejaw
What's New
We just added this stuff like 5 seconds ago. That may not be true but it sure sounds good.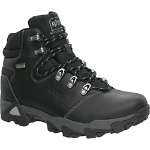 $174.95
Free Shipping
$108.95
Free Shipping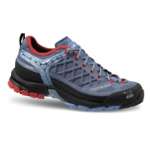 $148.95 - $148.95
Free Shipping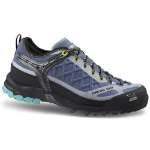 $118.95 - $128.95
Free Shipping
The Best Stuff
We're pretty sure this is the best stuff. Or at least it is decent stuff. Sorry for saying stuff.
$169.95
Free Shipping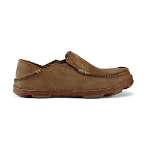 $119.95 - $120.00
Free Shipping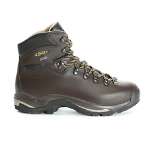 $314.95
Free Shipping
$304.95
Free Shipping
These are reviews from real Moosejaw Customers. I have never eaten a radish.
Ive seen people in my marching band wearing these at band camp and they said that they are very very comfortable to march in so i decided i would look them up and i was excite…
- Abbey, 01/02/12
Georgia
I love these shoes! I wish that I lived in a warmer climate so that I could wear them 365 days! If you do order these don't give up on them because the break-in period takes a…
- Jeffery, 11/12/11
38059
READ ALL 216 REVIEWS >>

I just want the points. I'd appreciate if you find it helpful to get even more points :D…
- Fernando, 11/30/10

This shoe really changes the way that running and all other active pursuits are accomplished. It is an experience, to say the least, and an amazing one at that. The only pro…
- Zach, 01/31/11
Indianapolis
READ ALL 189 REVIEWS >>
Definitly comfortable. (But not comfortable like your really old, worn out, smelly flip flops that you've been wearing for way too long but only because you can't find another…
- Chelsea, 04/26/10
Hillbilly hell
I bought these for my wife as a gift, who is super choosey about her flip flops. She absolutely loves this brand and style and raves about how comfortable they are. Winner, wi…
- Tony, 06/18/14
Missouri
READ ALL 178 REVIEWS >>
For the price, these flip flops were my sandal to beat this past spring/summer. Super squishy comfy, the bottoms totally molded to my feet after a couple of weeks of substanti…
- Lillian, 08/22/11
Providence
I only buy Reef sandals and this is the first time I bought ones with a thin strap. I really like them. They kind of give a super casual sandal a more dressy look! Super co…
- JESSIE, 06/25/08

READ ALL 156 REVIEWS >>
Footwear for Human Feet
Put some shoes on! No one likes a human with naked feet...unless you're totally into that. Moosejaw's bringing the house down with all sorts of
and
women's footwear
. Hey, we even have
kids' footwear
. There's
rock-climbing shoes
,
running shoes
,
hiking shoes
, shoes to barbecue in, shoes to shoot pool in and shoes to make fun of your roommate in. These last pair of shoes, probably women's shoes, will come in handy when your roommate is crazy and hides cats from your landlord.
If you've become a victim of this 'adorable cat' trend that's sweeping the nation, consider buying your cat some
Salomon trailrunning shoes
or some
Sanuk sandals
, they're adorable as well.
I think your cat might be mildly offended if you offered him or her some
5Ten rock-climbing shoes
. Cats are crazy good climbers. We really don't carry feline footwear, I'm just trying to hop on the band wagon.
Instead of buying your cat some new athletic shoes, why don't you buy your son, daughter, little sister or brother a pair of kids shoes. Not cheap shoes. Not brown shoes. Not even bostonian shoes. We do sell kids rock-climbing shoes, but don't expect your kid to start lapping up milk, coughing up hairballs and becoming a super-stellar climber instantly. Kids aren't cats.
Since I can't seem to talk about anything except for cats, here are my picks for best men's shoes, women's shoes, kids' shoes, trail running shoes, hiking shoes and men's and women's sandals. Meow.
My Awesome Footwear Picks