Backpacking Gear | Trekking Gear | Hiking Gear
What's New
We just added this stuff like 5 seconds ago. That may not be true but it sure sounds good.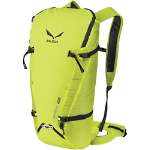 $118.95
Free Shipping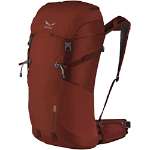 $138.95
Free Shipping
$148.95
Free Shipping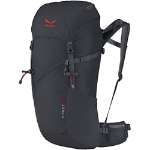 $118.95
Free Shipping
The Best Stuff
We're pretty sure this is the best stuff. Or at least it is decent stuff. Sorry for saying stuff.
$198.95
Free Shipping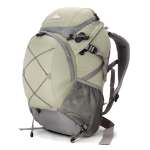 $58.99
$98.95
Free Shipping
$150.00
Free Shipping
$178.95 - $178.95
Free Shipping
These are reviews from real Moosejaw Customers. I have never eaten a radish.
Great as a daypack or longer bike rides. Love the hipbelt and sternum strap not found on other packs of the same size Have lots of pockets. Personally not a big fan of the how…
- Norman, 04/02/15
Chicago
Build quality is great! Full zip hydro sleeve, easier, less spills to pull it out and fill. Like the organization webbing. Pocket at the top is large enough for my Note 4 with…
- Chris, 04/30/15

READ ALL 11 REVIEWS >>

I used this pack everyday for a week straight during my vacation trip to Florida in the summer of 2013. We went to Disney World, Universal Studios, Islands of Adventure, and S…
- Eric, 02/17/14
Tulsa, OK
Got this pack for day trips up the mountains. This pack has plenty of room for everything needed. Extra bonus is the hydro pack. Now I don't have to carry bottles of water wit…
- Lyn, 01/04/15

READ ALL 10 REVIEWS >>

I bought this to put my climbing gear to take to the gym instead of using a regular backpack-works great, its the perfect size I need, nothing too big, not too small. I reall…
- laureen, 04/11/12
Detroit
The Shot pack is a great lightweight small sized bullet backpack! Perfect size for carrying a water bottle or two, snacks, a sweater/rain layer and your handy dandy guide book…
- Michael, 02/16/12
Boone
READ ALL 10 REVIEWS >>
Many hikes/climbs with this pack I loved fit+fact it weighs 3lbs less than other pack.After day of rain -2 thumbs down.Big TIME.Woulda been better 2 have pack made of mesh-at…
- Karen, 08/09/10

I love this pack for climbing at the crag or long dayhikes. A generous twenty liters of space, a wide zipper opening, two bottle pockets, hipbelt pocket, two straps for trekki…
- Kevin, 09/25/12

READ ALL 10 REVIEWS >>
Backpacking Gear
The guy who sits across from me is way cooler than I am, and a total BA, so I had to ask him about all this stuff. He might have lied to me just to make me look dumb. So this is either all true, or none of it is true. So, don't look any of it up.
So, according to this guy people do this thing where they put a bunch of stuff in a bag, put the bag on their back, and walk around for like a couple days or a week or whatever. People call this backpacking. So, anyway, this guy gave me the whole rundown on this whole backpacking thing, and all the gear he likes to take when he goes backpacking.
So this guy says the first thing you need is a pack: the right size pack. Check out a big day hike backpack for a fast and light overnight trip. Multi-day backpacks are the best for when you're taking a little more gear on an overnighter or you're hitting the trails for two to four days. You'll need room for your tent, sleeping bag, sleeping pad, and all your accessories like your stove and some grub. But you want to make sure you're not over packing, because you're gonna have to, you know, carry it. Crazy, huh?
So anyway, we've got tons of backpacking gear, and you should probably wander around and check it out. While you're at it, check out the
Moosejaw Companion
. That BA I was talking about earlier put together a whole bunch of kits for backpacking, broken down by the length of trip you take. He's really so much cooler than I am.