Climbing Gear | Rock Climbing Equipment at Moosejaw
What's New
We just added this stuff like 5 seconds ago. That may not be true but it sure sounds good.
$159.95
Free Shipping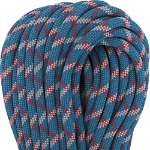 $149.95 - $179.95
Free Shipping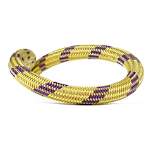 $164.95 - $649.95
Free Shipping
$184.95
Free Shipping
The Best Stuff
We're pretty sure this is the best stuff. Or at least it is decent stuff. Sorry for saying stuff.
$4.95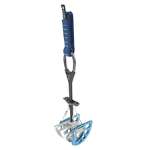 $64.95 - $124.95
Free Shipping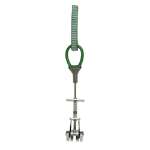 $74.95
Free Shipping
$54.95
Free Shipping
These are reviews from real Moosejaw Customers. I have never eaten a radish.
Works just as expected, has a very good gate clearance which makes for easy clipping. The size is very slightly bigger than most HMS biners (i think) but it's pretty good. Goo…
- Miguel, 05/05/12
Prescott, AZ
The twist lock gate is way too easy to open and i could imagine it coming open from rope or gear sliding across it and pressing just the right way. I suggest trying it out fi…
- DANIEL, 05/15/09
SAN FRANCISCO
READ ALL 250 REVIEWS >>
My hands stay dry, while making me look only like a recreational drug abuser - unlike those other brands, which make me look like scarface.…
- Tom, 11/05/12
Venice Beach
I got my girl a sack to put her new ball in! She loves it!…
- Kevin, 01/06/10
New York
READ ALL 125 REVIEWS >>
Little on a smallish side as a belay biner, but a good locker otherwise. Light.…
- Goran, 03/27/13
Chicago
I grooved one out redirecting a hanging belay one time. I lowered one climber a few time while cleaning and climbing some harder multi pitch and put a serious grove in one of…
- rob, 10/29/11
colorado
READ ALL 122 REVIEWS >>
I dont really use it for the hardcore climbing (yet). I know i will when i get going, but for now i use it for my ENO Hammock instead of the heavy steel ones they give you.…
- Daniel, 10/11/11

Nice, tough, affordable (I love Black Diamond) !! Personally, I use those carabiners for hanging my Hennessy hammock and it's really useful! I'll probably buy a bunch of !…
- Olivier, 11/11/14
Québec
READ ALL 116 REVIEWS >>
Rock Climbing Gear
Holy cow, there's so much to talk about when it comes to climbing gear, I don't really know where to start. That's my new thing: saying "holy cow". I think it's really going to catch on. I also brought back high-fives and saying rad, but don't tell anyone, I don't want all the attention.
So, anyway, there's like a whole slew (also bringing back "slew") of gear you're gonna need for climbing depending on the style of rock climbing you're planning to do. Check out the Moosejaw Companion, our very own gear guide put together by the really hot guy who sits across the room. I'm making eyes at him right now. So hot. Anyway, the Moosejaw Companion gives you a whole package of sweet gear, picked by total badasses, for trad climbing, top rope, sport climbing, gym climbing, and bouldering. It's got the raddest new gear from the best brands. Promise.
They tell me climbing harnesses are essential to not falling and breaking both of your arms and that little bone in your inner ear. I'm pretty sure that's true. Check out men's and women's rock climbing harnesses from Black Diamond, Arc'teryx, Petzl, Camp USA, Metolius, and Mammut. There are even kids' climbing harnesses. I was a cowardly child, so if your kid is going rock climbing, kudos to you for raising a future BA.
You're probably gonna want some climbing shoes to give you a good grip, flexiblilty and traction on the rock. We've got those too. I just asked the hot guy to make sure. He looked at me like I was super dumb. At least I got to talk to him. Check out rock climbing shoes, including lace-ups and slip-ons, from La Sportiva, 5.10, Scarpa, and other badass brands.
It's not all harnesses and shoes, I'm sure. Check out all the rest of the gear. I'm talking ascenders, belay devices, including the
Petzl GriGri 2
, ropes, slings, protection - all kinds of stuff really. We've got like a mega ton of carabiners, both locking and non-locking, plus quickdraws. You could grab some dogbones and make your own draws, I guess. That guy told me that. If you're a total badass, check out haul bags and portaledges for big wall climbing.