Camping Gear | Tents, Sleeping Bags, Camping Accessories
What's New
We just added this stuff like 5 seconds ago. That may not be true but it sure sounds good.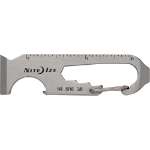 $4.99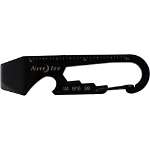 $4.99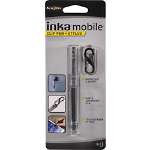 $13.99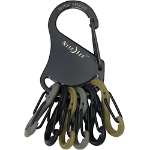 $4.99
The Best Stuff
We're pretty sure this is the best stuff. Or at least it is decent stuff. Sorry for saying stuff.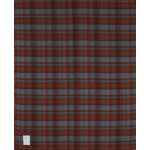 $134.95 - $144.95
Free Shipping
$75.99
$109.95
Free Shipping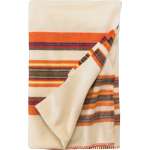 $144.95 - $144.95
Free Shipping
$189.95
Free Shipping
These are reviews from real Moosejaw Customers. I have never eaten a radish.

if you have the expensive jackets like arcteryx or other high end jackets. Please please use this…
- Kan, 09/04/12

I love this laundry detergent for my high-tech jackets. It maintains their breathability and even restores the water repellent features. I could tell after I washed my Marmot…
- Rebecca, 02/03/11
Saint Louis
READ ALL 36 REVIEWS >>

There's only one thing to get for a guy who: 1 - Rolls up on our yard now and then with a big a** diesel truck to dump off wood chips and firewood. (Just put em anywhere!) 2…
- Tara, 09/01/10

what else do you need to know...…
- Alex, 01/12/15
Coeur d'Alene, Idaho
READ ALL 31 REVIEWS >>

It's been almost 18 hours and I still don't have it.…
- Dawn, 12/30/14
Dover
it did it's job. I accidentally cut a girls shirt in the gym and got here one bc I felt bad…
- John, 08/13/14
United States
READ ALL 23 REVIEWS >>

I used this on my Patagonia Rain Shadow Jacket. After about a year of use, it stopped beading water. The Nikwax was perfect to rejuvenate the water protection. I highly re…
- KHALID, 10/03/11
EAST LANSING
Much easier to use than spray on waterproofer. Restored the DWR to my TNF jacket. Well done!…
- Michael, 11/25/09
New York
READ ALL 18 REVIEWS >>
Camping Gear
So, they told me to tell you some stuff about camping gear here, but I'd really rather talk about armadillos. I can't stop thinking about them. I Googled it, and I can't find anything about armadillos using tents and camp stoves or anything so I guess I'll just say some really super serious and boring things about camping gear. I'm already over this.
First up, there are tents. Tents are really boring. I almost just fell asleep. Obviously, what kind of tent you need depends on what kind of camping you plan to do and how many people are going to sleep in it. I told you it was boring. If you're planning on doing some laid back weekend car camping with a few friends and a bunch of armadillos, I'd check out some of the larger
family camping tents
. There's space for all your gear, and since you aren't planning to carry it in your pack, you can get away with the heavier weight. Plus the zippers are really fancy.
For your camping stuff collection, you'll probably also need a sleeping bag and sleeping pad. Sleeping pads make you more comfy while you sleep, but they also help you retain your body heat. So, a sleeping pad is a must for colder weather camping. As far as sleeping bags go, there are like a ton of different kinds, like down sleeping bags and synthetic fill sleeping bags for a whole bunch of temperature ranges, and I don't feel like getting into it, so check it out yourself.
As for all the rest of the stuff you need to sit around and sing Bob Dylan songs around a fire with your parents, there's a bunch of that, too. Check out camping storage like stuff sacks and compression sacks: I don't really know what they do, so ask somebody else. If you're going to eat while you're striking out wilderness-style, and I guess most people do, check out some camp cookware. By cookware I mean camp and backpacking stoves, pots and pans, dishes and utensils, and water bottles and storage, not those funny chef hats.