Backpacks | Hiking Packs | Travel Packs | Daypacks
What's New
We just added this stuff like 5 seconds ago. That may not be true but it sure sounds good.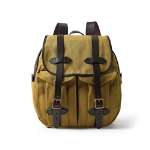 $290.00
Free Shipping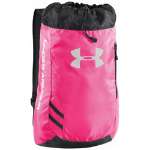 $34.95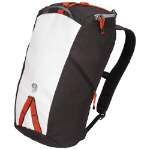 $79.95
Free Shipping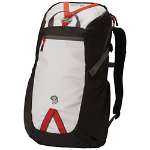 $89.95
Free Shipping
The Best Stuff
We're pretty sure this is the best stuff. Or at least it is decent stuff. Sorry for saying stuff.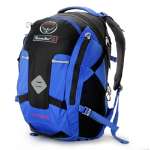 $89.00
Free Shipping
$278.95 - $278.95
Free Shipping
$290.00
Free Shipping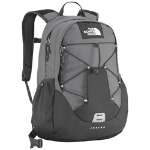 $57.99
$64.95
Free Shipping
These are reviews from real Moosejaw Customers. I have never eaten a radish.

Most Osprey packs come with raincovers. I use this cover as a 2nd layer to help keep my pack dry. I used it while treking across Spain,and really put it through it's paces.…
- Jake, 05/24/13
Aviano, Italy
I brought this cover for my husband to go with his Aether backpack. It performed extremely well with the harsh weather we experienced and kept his pack completely dry. The m…
- julie, 05/01/10
Australia
READ ALL 163 REVIEWS >>

Should have gotten the large instead of the medium like the chart indicated. Would have been perfect if I had had the right size.…
- Patrick, 09/11/14

If you have a quality bag you will want a good cover. The large fit my Baltoro 75 perfect. We used the medium cover for the Baltoro 65 and it fit perfect.…
- Scott, 12/07/13

READ ALL 133 REVIEWS >>
That's what she said. But also, the smaller opening makes it slower/tougher to fill as compared to your standard Camelbak. Its durable though and leaks less than my friend's C…
- Matt, 07/28/11
San Diego, CA
"I say that it's better to go with the 3.0 liter because if you only fill the 3.0 liter to 2 liters that's better than filling the 2.0 liter with 2 liters. That's why its bett…
- Aaron, 12/13/10
Indiana
READ ALL 46 REVIEWS >>

Main selling point was the different storage areas. Has a pocket for everything. Very comfortable to carry around. Only thing that I would change is the depth of the pocket to…
- John, 08/06/12
Dubuque
To start off, I have to say that the Recon is the BEST backpack I have ever owned. My first Recon lasted me through 4 years of high school and 4 years of college. It is perfec…
- Robert, 01/18/14

READ ALL 28 REVIEWS >>
Backpacks + Hiking Packs
The guy who sits next to the window just confettied some mean girl on her last day. He built a whole contraption and everything. I thought he was building a cardboard thermostat for the air conditioning vent. He wasn't, but it was still pretty great. It also has nothing to do with backpacks. I guess this is supposed to be about backpacks. First up there are day hike packs. A daypack is just the right size for, yeah, a day hike, to fit your gear and a jacket, some snacks... that kind of stuff. Larger day packs can be used for fast and light overnight trips. Like super light.

If you're taking more gear and staying overnight with a tent bigger than a tarp shelter you'll want a larger, multi-day pack. These packs are good for fast and light weekends or three day backpacking trips, or an overnight camp. A weekend size backpack will hold a lightweight tent, sleeping bag, sleeping pad, cookware and food.

For extended trekking expeditions and smuggling melons across the Ohio border, check out expedition size packs for all your gear. Expedition packs are like real serious backpacking backpacks. That's weird to say: backpacking backpackers' backpacks. Anyway, check out trekking packs from sweet brands like Osprey and Lowe Alpine.

Technical backpacks, or activity-specific, packs can totally come in handy when you need just exactly the right pack for whatever silly thing you're doing. Check out climbing backpacks for rock climbing, bouldering from Arc'teryx and Black Diamond. If you're adventure racing or going on a longer trail run, you might check out a running backpack or a lumbar pack. Check out ski and snowboard backpacks for backcountry powder extravaganzas.

If you're not into actually doing stuff, and you'd rather just hang out and look cool, check out some of the more casual packs. They're the kind of every day backpacks, like work backpacks and school backpacks, from Patagonia or The North Face are really where it's at right now for people who like to carry stuff on their backs. Check out laptop backpacks that have a special protective sleeve for your computer.

I was at the train station in Klagenfurt and everyone had these really cool travel packs, and I knew they were serious about this whole travel thing. Some of the Osprey travel backpacks have a detachable daypack, so you can leave your gear back at wherever you're staying. It's like two packs in one. That like almost never happens.