Thule | Thule Racks | Thule Bike Racks | Thule Roof Racks
All Thule

Thule Sale

Thule Racks
Bike Racks
Hitch Racks
Roof Racks
Ski + Snowboard Racks
Truck Bed Racks
Watersports Racks

Thule Parts + Accessories
Clips + Foots
Crossbars
Fairings
Gear Baskets
Towers

Launch the Thule Configurator Thingy
What's New
We just added this stuff like 5 seconds ago. That may not be true but it sure sounds good.
$99.95
Free Shipping
$49.95
Free Shipping
$79.95
Free Shipping
$1,249.95
Free Shipping
The Best Stuff
We're pretty sure this is the best stuff. Or at least it is decent stuff. Sorry for saying stuff.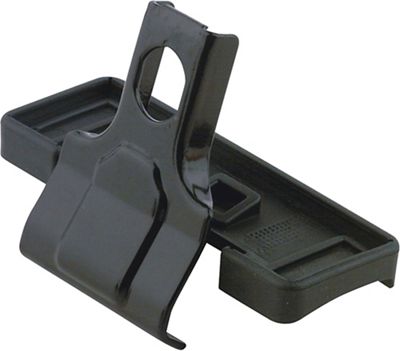 $89.95
Free Shipping
$84.95 - $89.95
Free Shipping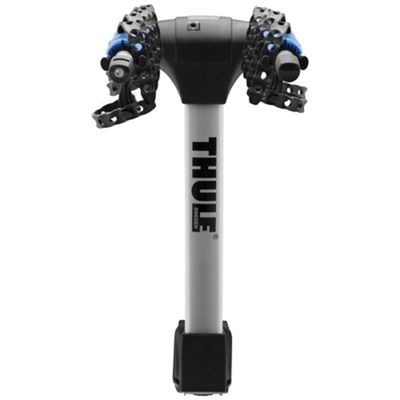 $399.95 - $439.95
Free Shipping
$169.95
Free Shipping
These are reviews from real Moosejaw Customers. I have never eaten a radish.
Just get some, because unfortunately you never know when some unassuming stranger might just happen by and gank your bike off your rack...Buy some Instant Bummer Prevention an…
- Terence, 04/05/09
Chicago, IL
Really easy to use and install locks. Pretty useful so you don't always have to check your bikes. Thule should include them in their racks insted of selling them seperately pe…
- PIERRE-LUC, 09/02/08
JONQUIERE, QUEBEC
READ ALL 5 REVIEWS >>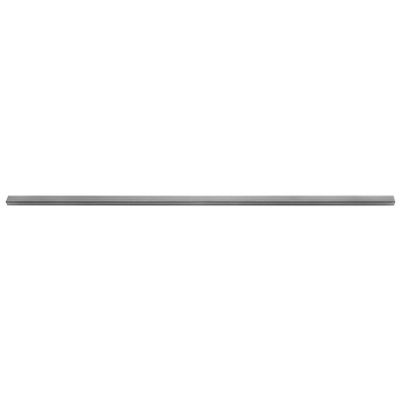 This thing is super strong and just flexible enough to withstand anything you throw on it. I think it's rated for 70lbs with the corresponding Thule risers, but I loaded this…
- Jarrod, 08/05/09
St. Louis
i still don't understand why a couple square tubes cost so much, but they do work great. plus they cost less at the moose than anywhere else, so that's a plus. anyway, buy som…
- Jarrod, 02/12/09
St. Louis
READ ALL 4 REVIEWS >>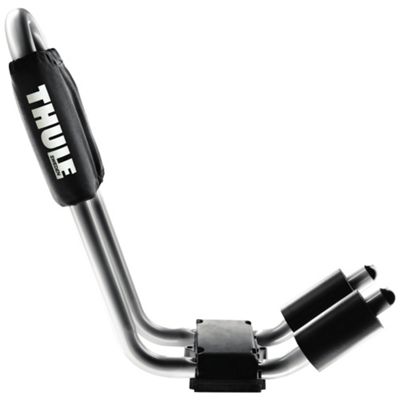 I have used this carrier twice to haul my 10' Pelican 100x kayak without incident. I first used it last fall and then stored the carriers (set) during the winter and then rec…
- Robert, 04/18/14

I have 2 sets of these for my 12ft kayak and my GF's 10ft the bolts are a breeze we can have the racks and the kayaks on the roof in a matter of minutes! they hold the yaks se…
- Christine, 04/17/14
Cape Girardeau
READ ALL 3 REVIEWS >>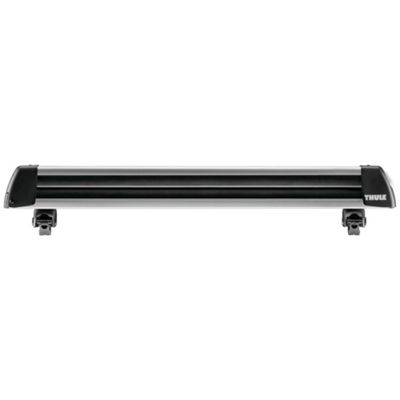 Quick and easy to install and use.…
- Chris, 04/12/14
St Augustine, Florida
As expected, this roof rack works wonders for keeping the car clean and making room for more friends on the way to the mountain. Definitely nice to have a shorter car with thi…
- Jessica, 11/16/13

READ ALL 2 REVIEWS >>
About Thule
If you're anything like me, then you probably have a ton of toys. I'm talking road bikes, mountain bikes, kayaks, paddle boards, surf boards, skis and snowboards. You know, all that super fun stuff. And if you have any of these toys, then you know you need something reliable to help you transport them. That's where I suggest turning to Thule. Thule makes some of the best racks, boxes, and other types of carriers available.

Plus, Thule racks look super cool. I think they look so cool that I keep my bike racks and kayak racks on year-round, not because I use my bikes and kayaks all year, but because the Thule racks make my car look so much cooler. People see me on the street and think that I must be so much more bad-ass than what I really am.

For real though, if you're gear means the world to you, and you need an easy and safe way to haul it, check out Thule racks, boxes, and other carriers. Not only will all your gear be easily and safely transported with you, but you'll also look pretty bad-ass.