Reef Sandals | Reef Flip Flops | Reef at Moosejaw
All Reef
New Reef

Men's Reef
Women's Reef
Kids' Reef

Reef Sandals
Men's Reef Sandals
Women's Reef Sandals
Kids' Reef Sandals

Reef Clothing
Reef Boardshorts
Reef Bikinis
Reef Casual Shorts

Top Rated Reef Styles
Reef Fanning
Reef Ginger
Reef Stargazer
Reef Leather Smoothy

Reef Sale
What's New
We just added this stuff like 5 seconds ago. That may not be true but it sure sounds good.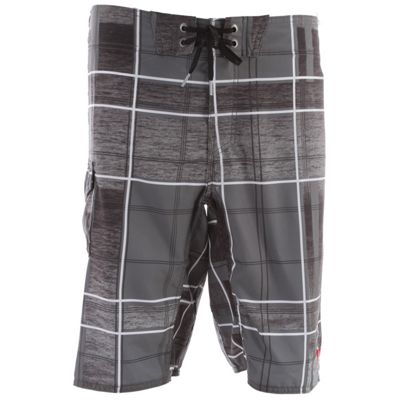 $58.00
Free Shipping
$52.00
Free Shipping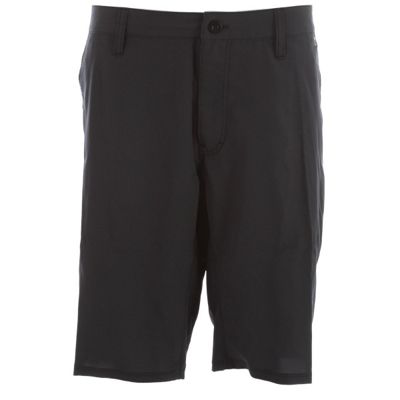 $35.95
$51.95
The Best Stuff
We're pretty sure this is the best stuff. Or at least it is decent stuff. Sorry for saying stuff.
$44.99
$63.95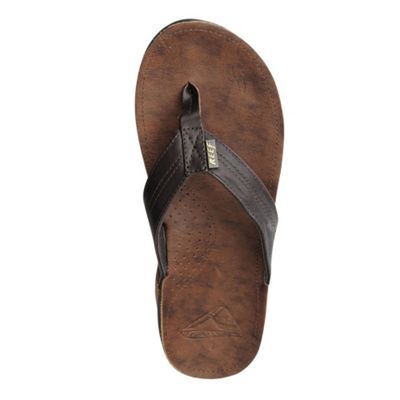 $49.99
$79.95
Free Shipping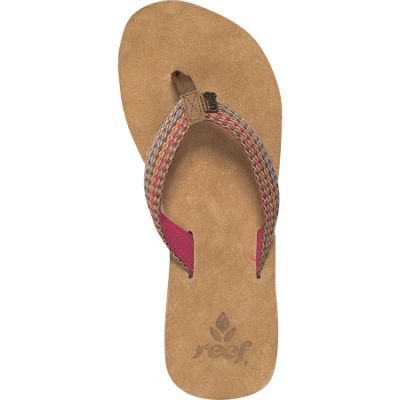 $29.99
$37.95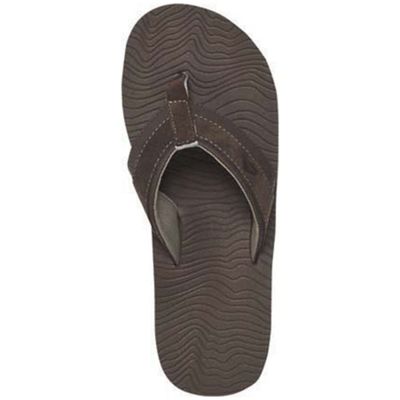 $30.99
$44.95
These are reviews from real Moosejaw Customers. I have never eaten a radish.
These sandals are great for everyday, casual use. I like a more sturdy, durable sandal for going out or when I anticipate a lot of walking, but these are great for all other t…
- Cory, 10/18/13
Virginia
I have owned a pair before, and wore them everyday all summer through rain, sun, and creekbeds. They never failed, and I just ordered pair number 2, even though my first ones…
- Evan, 05/08/12

READ ALL 83 REVIEWS >>
About Reef
Reef sandals have always blended the cool kids and casual dude attitude of the beach with a commitment to nurturing the lifestyle that follows. Reef is further defined by the elite class of athletes that represent Reef around the world, as well as their loyal base of Reef aficionados who identify with Reef's unique blend of surf, sensuality and irreverent sensibility. Yes, all of those words. At the core of the Reef sandals are authentic, stylish and comfort designed products that have been worn by millions of Reefers around the world since Reef originated in 1984.
Reef's twenty year heritage traces back to two brothers from Argentina, who acted on a simple idea to create a high quality, active lifestyle sandal. From this once modest beginning, the Reef brand and the line of Reef sandals has grown too be one of the largest sandal manufacturers in the world, the Universe actually, and has now evolved into a full fledged apparel brand.
If you're looking to buy Reef sandals, I'd suggest the Reef
Women's Ginger Sandal
, I have brown hair and I like them. If your a man, looking for a sturdy pair of Reef mens sandals check out the Reef
Men's Fanning Sandal
. But enough about Reef sandals, lets talk about my relationship with my ex-boyfriend. Just kidding.
Through all the growth and change over the past two decades, Reef shoes remain driven by the same constant - they are surfers at heart, drawing influences from the world around them. Never taking themselves too seriously, Reef tries to balance work and play, and in doing so, Reef sandals have created a really unique brand.
I think that entire thing was copied from a dictionary at one point, but I'm not positive. Love the Reef sandals, the Reef flip flops and the Reef attitude. Go and get it.