Petzl | Moosejaw.com
All Petzl
New Petzl

Petzl Camping Accessories
Petzl Headlamps
Petzl Batteries
Petzl Knives + Tools

Petzl Climbing
Petzl Belay + Ascend
Petzl Carabiners
Petzl Crampons
Petzl Harnesses
Petzl Haul Bags
Petzl Helmets
Petzl Ice Tools + Axes
Petzl Protection
Petzl Pulleys
Petzl Rope Bags
Petzl Ropes
Petzl Climbing Accessories

Petzl Backpacks

Petzl Sale
What's New
We just added this stuff like 5 seconds ago. That may not be true but it sure sounds good.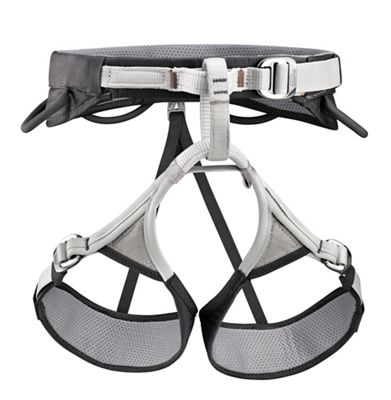 $74.95
Free Shipping
$19.95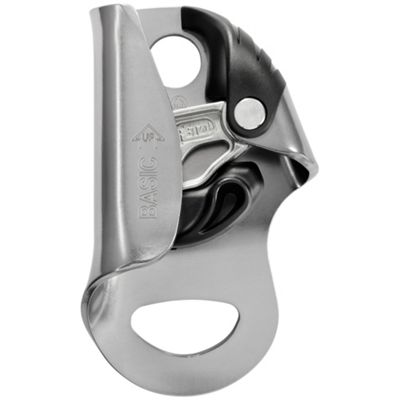 $64.95
Free Shipping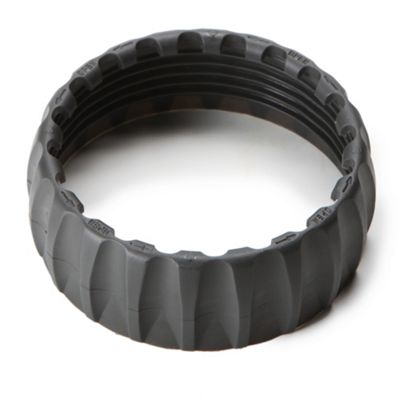 $5.50
The Best Stuff
We're pretty sure this is the best stuff. Or at least it is decent stuff. Sorry for saying stuff.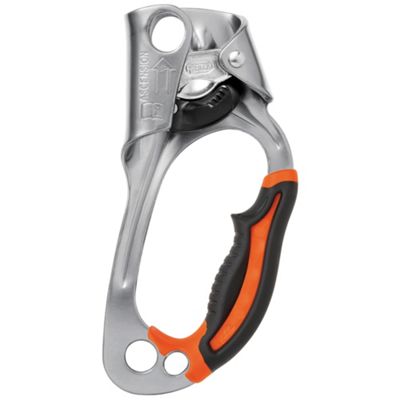 $74.95
Free Shipping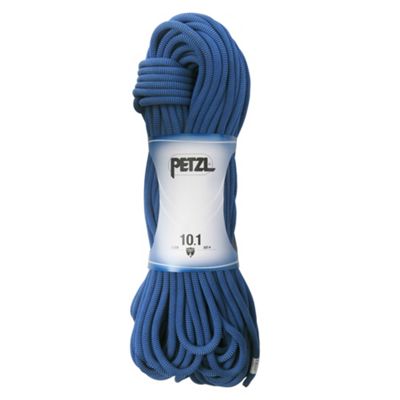 $199.00
Free Shipping
$235.00 - $274.00
Free Shipping
$175.00
Free Shipping
Custy
Reviews
These are reviews from real Moosejaw Customer. I have never eaten a radish.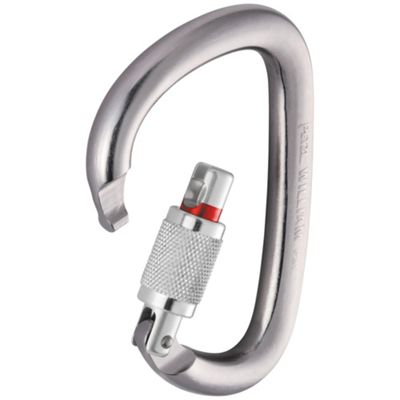 Bought one of these for my harness about 3 months ago, and it doesn't really take me. It feels hollow and flimsy for the price you pay, however it's quite light so if that's w…
- Owen, 11/15/10
Tasmania, Australia
Pretty awesome carabiner. It does what it was designed to do. Second time I'm purchasing this exact one.…
- KJELL, 01/30/13
Maui, Hawaii
READ ALL 54 REVIEWS >>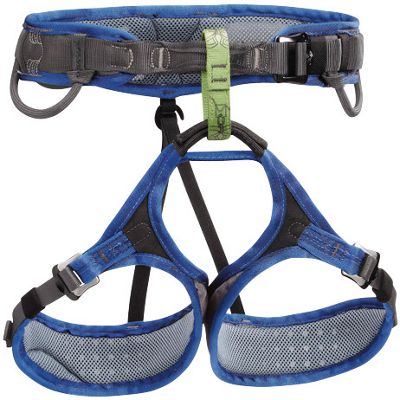 Bought this harness at another store for the same price and never looked back since. I have used this harness for indoor rock climbing, as well as outdoor climbing and even ic…
- Richard, 02/26/13
Paul Smith's College (Home of the Schmitty's)
This harness is great for shorter sport routes or routes with a few bolts. The harness is light weight and comfy; however, it has a few drawbacks. The biggest drawback lies…
- John, 01/19/11
Bloomington
READ ALL 41 REVIEWS >>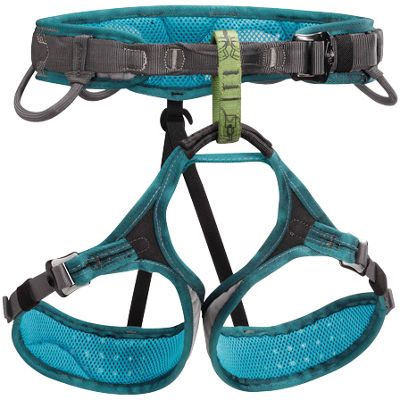 I loved this as soon as I tried it on. I had previously rented harnesses, but after trying it on I had to have it. It fits perfectly snug, and is easy to adjust. Plus the co…
- taeler, 01/17/13

I am primarily a sport climber, so when shopping for a harness, I was primarily looking for a low-profile harness that would be comfortable and durable enough to withstand big…
- Beth, 11/24/12

READ ALL 29 REVIEWS >>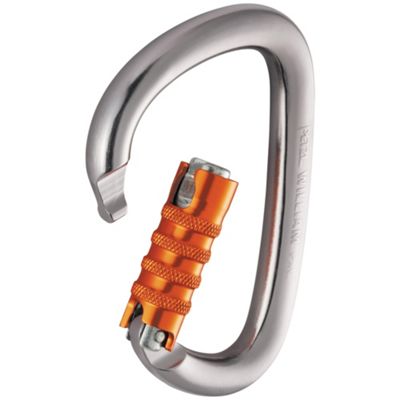 Seriously, there are two kinds of people in climbing. Those that like twist-lock gated carabiners and those that like screw gate carabiners. The Petzl William is a gigantic ca…
- Audie, 04/05/13
Rapid City, South Dakota
Auto lock biners are the best! This Petzl Triact-Lock carabiner also comes in a variety of colors, which keeps your gear distinguished from the pack. Excellent price for a rel…
- Ashley, 12/26/12
Kansas City
READ ALL 28 REVIEWS >>
About Petzl
Do you like climbing? Are you a fan of being up high, hanging on the side of a cliff, with just a rope and harness keeping you from falling 3000 feet? Heck yes, you love it! Well Petzl loves it too and that's why they make excellent climbing gear. Petzl is always looking for ways to keep the products innovative, practical and high-performance.
Talk about an awesome family business, started by Ferdinand Petzl, an avant-garde caver, experimented with new equipment, creating new devices that revolutionized an industry in its infancy. Taking this to the rock walls, then mountaineering, professional rescue, and now work equipment make Petzl an industry leader still today. As a company, Paul Petzl, Ferdinand's son has never forgotten their roots, the core enthusiast; striving to always listen and improve based of practical use. Petzl standards are demanding, ensuring the highest quality.
Let us begin with harnesses. Sometimes harnesses just don't fit well and can be very uncomfortable which makes a bad climbing experience. But a
Petzl harness
is totally different. Petzl knows how to make harnesses. When you slip on a Petzl harness, you will find that it is lightweight and you can move freely. There are two types of harnesses. The first is the multipurpose harness. The second type is specialized harnesses made for certain types of climbing.
Petzl multipurpose harnesses - These Petzl harnesses can be used for all mountain activities. Beginners all the way to advanced climbers can use these multipurpose harnesses. They are also adjustable to provide the best fit. Some harnesses in this category include the
Petzl Aspir
, Petzl Corax and Petzl Calidris.
Petzl specialized harnesses - The specialized Petzl harnesses are created for more specialized climbers. These harnesses cater to a specific type of climber and cannot be used as multipurpose. Some harnesses in this category include the Petzl Hirundos, Petzl Sama and Petzl Adjama.
Since Petzl grew from the love of caving, it's no surprise they would supply headlamps. By the way, I once wore a Petzl headlamp to a dance club because I thought it would be cool. It was not cool. I would stick to wearing your Petzl headlamp only when you climb, if I were you. Use a
Petzl headlamp
when it is dark while you're climbing or especially if you are caving. You need to be safe while you climb and being able to see is a major importance. Using a hands free light is even more of an importance. Some Petzl headlamps that you may have heard of include Petzl Tikka, Petzl Zipka Plus and Petzl Tikkina.
There are so many other climbing accessories and protection that Petzl provides to its fellow climbers. Petzl carabiners are durable so you know you are protected. Petzl belay devices make belaying or rappelling a smooth and enjoyable process. Pretty much all of
Petzl's climbing equipment
makes the entire climbing experience an enjoyable journey. I kid you not.
Petzl Climbing Gear