Marmot | Marmot Jacket | Marmot PreCip | Marmot Mens | Marmot Womens
What's New
We just added this stuff like 5 seconds ago. That may not be true but it sure sounds good.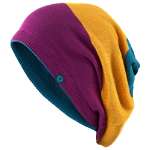 $26.99
$34.95
$549.95
$760.00
Free Shipping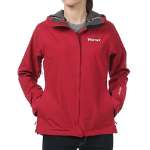 $199.95
Free Shipping
$99.95
Free Shipping
The Best Stuff
We're pretty sure this is the best stuff. Or at least it is decent stuff. Sorry for saying stuff.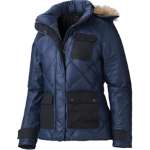 $170.99
$284.95
Free Shipping
$99.94 - $119.94
Free Shipping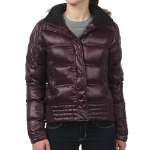 $199.99
$274.95
Free Shipping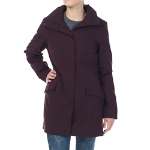 $174.99
$249.95
Free Shipping
These are reviews from real Moosejaw Customers. I have never eaten a radish.

O soft shell, how do I love thee? Many reasons, more than three. I love thee climbing ice, You are stretchy and o so nice. I love thee on rock, You are snug just like a s…
- Scott, 01/28/13
Maryland
This is essentially the Leadville with a hood. Not sure I really need the hood -- it won't fit over my climbing helmet and if I'm cold I'd wear a beanie. But, heck, I bought…
- Thomas, 06/19/13
Wine Country
READ ALL 28 REVIEWS >>

I've used this several times while backpacking and it is quite good. Marmot has put a lot of work into this bag. 2 things: for backpacking it is a little big and heavy, compar…
- Ethan, 11/12/13
United States
marmot always makes a good product. They absolutely follow through here. I slept in 15*f and it was pretty cold. I would realistically rate it for 25* though. Also comes with…
- Evan, 09/22/13

READ ALL 23 REVIEWS >>

Have worn this now in at least half a dozen sustained downpours and it continues to keep me completely dry. I've had things inside the pocket which have become damp from the…
- Rob, 09/06/13
Washington DC
This is the best non-gore-tex (yes, triple hyphenated word) rain jacket. For the price, this jacket has everything you would want. It's comfortable, lightweight, decently brea…
- Francis, 09/04/13

READ ALL 17 REVIEWS >>
So mind you this is my first 'real' sleeping bag...I finally graduated from my 5th grade princess polyester bag. Ok, while that might not be true, this is my first light weig…
- Jules, 09/27/12
Ann Arbor, MI
I am 5'10 and this is perfect for length and the warmth factor awesome...love it but not the storage bags ...my coordination on doing both bite but that's minor to my comfort.…
- Susan, 10/13/14

READ ALL 13 REVIEWS >>
About Marmot
In the spring of 1974, The Marmott clothing company was fully implemented by three outdoor enthusiasts. But I'm jumping ahead of myself. Before that spring, two of the guys began making prototypes of down outdoor products right in their dorm room! They must not have been studying very much if they had all that time to make these awesome Marmot jackets including Marmot PreCip among all the other awesome Marmot products. Anyways, the ideas continued to grow and flourish in the minds of these two crazy kids and eventually they found a third partner in Colorado. That is when they officially formed Marmot, in the spring of 1974. I think I already said that.
Today, there are so many names of Marmot gear and Marmot clothing that I am sure you recognize. Ever hear of a jacket called the
Marmot PreCip Jacket
? This puppy is waterproof and breathable, keeping you dry, warm and comfortable even in the most abysmal conditions. I'm telling you, the Marmot PreCip is one heck of a Marmot jacket. There's also a great selection of Marmot women's and men's down Marmot jackets such as the Marmot Guides Down Sweater. These will keep you extra warm with their great down insulation.
Anywho, Marmot worked tirelessly to develop cutting edge fabrics to provide superior warmth and protection to those that used the Marmot sleeping bags, Marmot tents, and
Marmot clothing
. One day they stumbled upon a little thing called GORE-TEX. One of the three Marmot creators met Joe Tanner of W.L. Gore & Assoc., Inc. and was introduced to this new, highly innovative fabric. Marmot began experimenting with the fabric and incorporating it into many of their products including Marmot gloves, Marmot fleece and even Marmot pants. Eventually, GORE-TEX became a major component of Marmot.
Don't forget about the Marmot tents and Marmot sleeping bags. Both have excellent quality and protection properties. The Marmot sleeping bags are filled with down for extra warmth. You may want to check them out before your next adventure. I'm just saying.
With so many excellent products to choose from and innovative fabrics, it's no wonder Marmot is among the best in the outdoor clothing and gear world.
Marmot Favorites