Five Ten Climbing Shoes | Five Ten Shoes | 5.10 Footwear
All Five Ten
New Five Ten

Five Ten Climbing Shoes
Five Ten Lace-Up Climbing Shoes
Five Ten Slip-on Climbing Shoes
Men's Climbing Shoes
Women's Climbing Shoes

Five Ten Shoes
Five Ten Hiking Shoes
Five Ten Skate + Casual Shoes
Five Ten Trail Running Shoes
Five Ten Water Shoes
Men's Five Ten Shoes
Women's Five Ten Shoes

Top Rated Five Ten Shoes
Five Ten Anasazi
Five Ten Freerider
Five Ten Impact
Five Ten Freerunner
Five Ten Galileo
Five Ten Guide

Five Ten Sale
What's New
We just added this stuff like 5 seconds ago. That may not be true but it sure sounds good.
$99.96 - $107.96
$124.95 - $134.95
Free Shipping
$87.96
$109.95
Free Shipping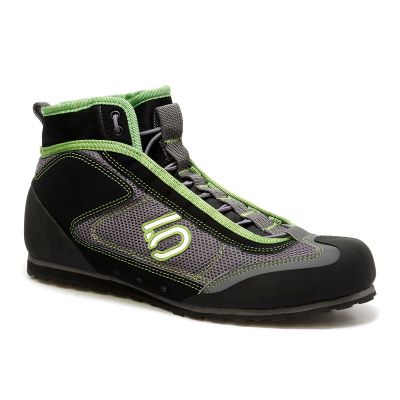 $95.96
$119.95
Free Shipping
$27.16
$33.95
The Best Stuff
We're pretty sure this is the best stuff. Or at least it is decent stuff. Sorry for saying stuff.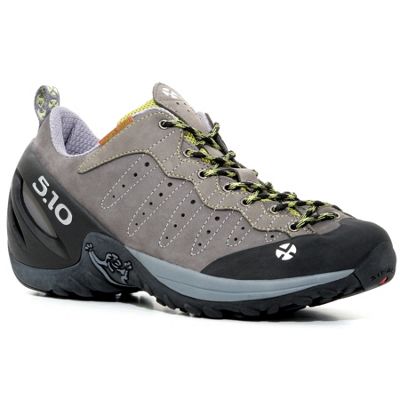 $123.96
$154.95
Free Shipping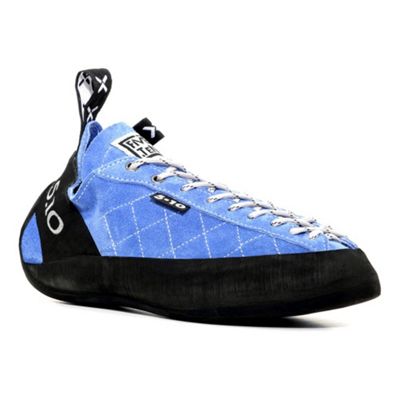 $95.96
$119.95
Free Shipping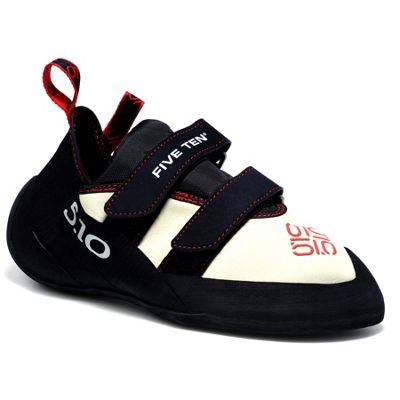 $119.96
$149.95
Free Shipping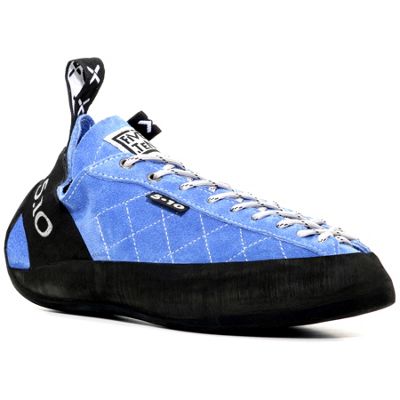 $79.96
$99.95
Free Shipping
Custy
Reviews
These are reviews from real Moosejaw Customer. I have never eaten a radish.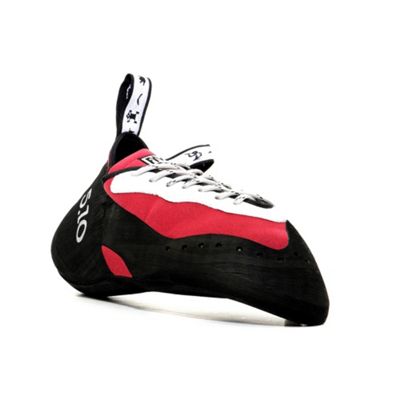 Five Ten manufactures the best rubber hands down! The toe is super accurate and full of power to help crush those overhanging boulder problems/ sport routes. For an aggressive…
- Derek, 04/24/12

The Stealth High Friction Rubber alone makes this shoe a steep climbing darling, I love these for bouldering and steep cave sport climbing. it edges and smears okay what it re…
- rob, 10/28/11
colorado
READ ALL 30 REVIEWS >>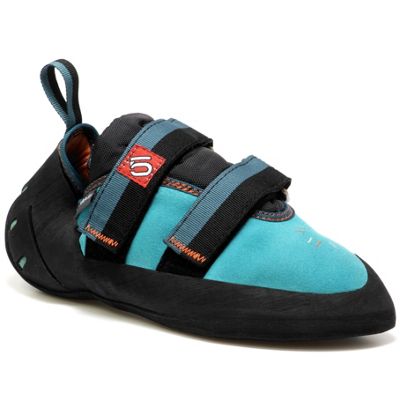 I am in LOVE with these shoes. Edges well, jams well, smears VERY well. The Stealth C4 soles are super grippy and make me feel like I can stick to any surface. They definitely…
- Madeline, 04/30/12
California
My wife was recommended this shoe from a guy in the climbing business. She tried on a bunch of shoes but these fit the best and they really improved her climbing. They have…
- david, 04/05/13
phoenix
READ ALL 13 REVIEWS >>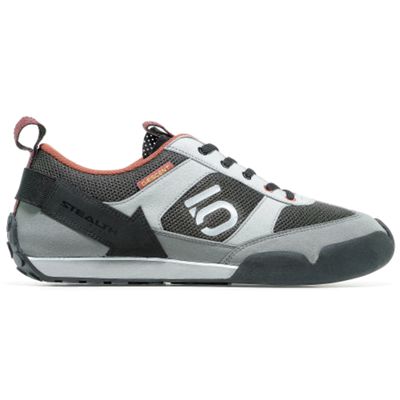 These shoes are great, ridiculously stylish and of course will stick to pretty much everything with the Five Ten rubber. The only hit I'll give them is that they're reinforced…
- Stephen, 11/28/11
Boston
I run the adventure programming at a local day camp and needed a new pair of approach shoes in which I could bum around camp and could also do some light climbing. These are p…
- Christopher, 08/18/11

READ ALL 10 REVIEWS >>
I'll start by saying that these are not the most comfortable shoes, but why would you buy downturned shoes if you were looking for comfort? You buy them because you want extra…
- Ryan, 07/10/11
Twisp, WA
I love this shoe but it is a really snug fit. If you have wide feet it may not be the best shoe for you. They do stretch so size down. I wear a 10-10.5 street shoe and I go…
- Jake, 10/03/11
Kansas City, MO
READ ALL 8 REVIEWS >>
About Five Ten
You need to keep your feet comfortable while you climb without hindering your performance.
Five Ten
wants to help you do just that. A man by the name of Charles Cole took the idea of climbing rubber and shoes and turned them on their head. With the arrival of his Stealth climbing rubber, Cole was able to start producing his amazing Five Ten shoes for climbers and outdoor enthusiasts everywhere.
Don't you even start to think that only climbers can wear Five Ten shoes. On the contrary, dear friend. Five Ten footwear can be worn by a variety of outdoor sport lovers including mountain bikers, hikers, paddlers, and trail runners.
Now you're wondering which Five Ten shoes are best. I can help you with this conundrum, but it depends on what you plan on using the shoes for. Here is a quick outline of what's what. I know you will appreciate it.
Five Ten climbing shoes - Obviously, if you are going to be climbing you will want a pair of Five Ten climbing shoes. The Five Ten Anasazi climbing shoes are a great pair to wear whether you are a beginner or expert climber. The Anasazi is made with Stealth rubber soles for excellent grip and friction.
Five Ten light hiking shoes - If you're planning a short day hike, Five Ten hiking shoes are the shoes to wear. The Five Ten Camp 4 shoe is a great multi-purpose hiking shoe. The Camp 4 can also be worn as an everyday shoe. The Five Ten D'Aescent shoe is another great casual hiking shoe that is lightweight enough to be worn everyday.
If you have been contemplating climbing for the first time, treat yourself to a pair of Five Ten climbing shoes. You won't be disappointed. These puppies keep your feet comfortable during climbing while providing the best grip with their Stealth rubber soles. If you are an experienced climber looking for new shoes, why have you not purchased yourself a new pair of Five Ten shoes yet? I am disappointed in you. Not really. That's harsh. Just do it soon, please.