Chaco | Chaco Sandals | Chacos at Moosejaw

Chaco Sandals


All Chaco
Women's Chaco
Men's Chaco
Kids' Chaco


Top Rated Chaco Sandals
Chaco ZX/2
Chaco Z/2
Chaco ZX/1
Chaco Z/1
Chaco Flip
Chaco Zong
Chaco Updraft

Chaco Sale
What's New
We just added this stuff like 5 seconds ago. That may not be true but it sure sounds good.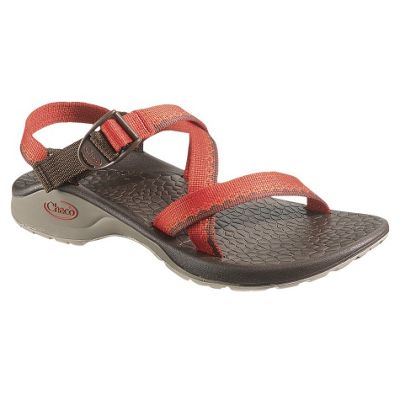 $86.99
$109.95
Free Shipping
$99.95 - $99.95
Free Shipping
$79.99 - $99.95
$94.95 - $99.95
Free Shipping
$99.95
Free Shipping
The Best Stuff
We're pretty sure this is the best stuff. Or at least it is decent stuff. Sorry for saying stuff.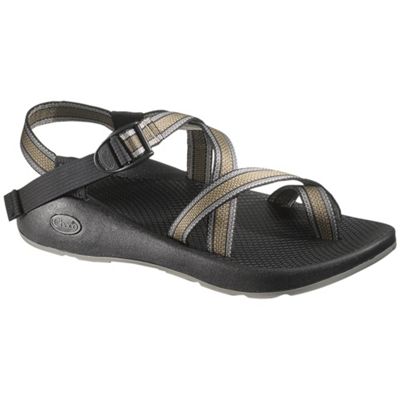 $78.99
$99.95
Free Shipping
$99.95
Free Shipping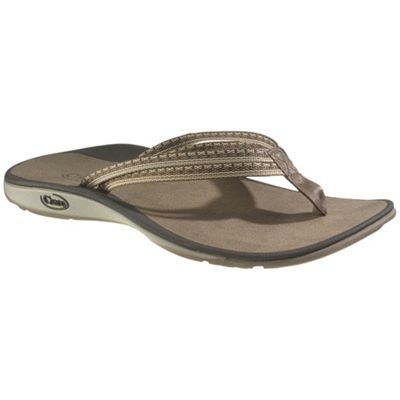 $64.95
Free Shipping
$69.95
Free Shipping
About Chaco Sandals
Chaco footwear began building and selling high quality Chaco sandals in the spring of 1989 in Paonia, a rural town of approximately 1,700 people. Chaco sandals are manufactured just far enough from the ski areas to escape the mayhem of over-development. Chaco sandals are considered to be the best on the market. Don't just take our word for it, everybody thinks so. Everybody. The popularity and success of Chaco shoes is based on continually improving comfy sandals.

Whether you're summiting in the Andes, shooting rapids on the Chattahoochee, hiking a well-worn path in the nearest open space park or lounging around the campfire, Chaco shoes has the right footwear for you. Aside from style, Chaco technology trumps the market in providing the ultimate level of comfort. The Chaco trademarked BioCentric comfort starts with a biomechanically correct contour that distinguishes Chaco shoes from all the rest, creating a level of foot health that has been awarded the Seal of Acceptance by the American Podiatric Medical Association (APMA). More importantly, BioCentric comfort and support are qualities Chaco wearers experience with every stride. Understanding the elements of that stride, and addressing how best to support and optimize it continues to be at the core of Chaco footwear designs. Chaco BioCentric comfort ensures a supported, comfortable stride in any activity.

The Chaco footwear line has expanded to include 3 main categories. Chaco shoes provide an all terrain option for more rugged adventures. The wrap construction on Chaco shoes is a quick-dry, abrasion resistant solution to keep feet protected against the brutal elements of nature. Chaco sandals feature a continuous strap that passes through the footbed as it encircles your foot. For a comfortable fit, Chaco suggests that you maintain enough looseness in each webbing segment to insert one finger between the webbing and your foot, and two fingers between the buckle and your foot. This will allow a forgiving fit for your Chaco sandals while providing continuous arch support. Chaco flips are a modern version of the flip flop. Chaco flips are easy to slide on and provide serious arch support. The available colors of Chaco flips are endless. Well, maybe not endless but Chaco has pretty much covered all the majors as well as some more unique color variations.

To keep Chaco sandals clean and fresh Chaco recommends machine washing in a garment or mesh bag with detergent. Avoid bleach and allow to air dry. Once or twice a season wet your Chaco sandals and pull the Chaco straps back and forth to clean out any grit or sand that has accumulated in the strap channels.

Chaco understands that sooner or later all manufactured goods become garbage. Chaco would like to think that a Chaco sandal lasts forever, but it doesn't. Until they do, Chaco sandals are manufactured with a focus on using durable materials and engineering them so they can be re-soled and re-webbed. That way, long before a pair of Chacos becomes garbage, they've been around the block a time or two. The longer it takes a Chaco sandal to get to the landfill, the happier Chaco is and the healthier our world is. In 2005 Chaco launched a Recycled Shoe Program. Consumers were invited to trade in any old (but clean) pair of flips, sport sandals, shoes or boots for a 20% discount on a new pair of Chaco sandals. Cool, huh?