Baby Jogger | Baby Jogger Strollers | City Baby Jogger
What's New
We just added this stuff like 5 seconds ago. That may not be true but it sure sounds good.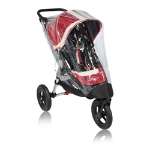 $33.99
$59.95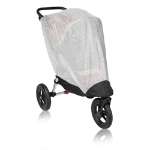 $9.99
$44.95
Baby Jogger Strollers
In 1984 The Baby Jogger stroller was born. The technology built into Baby Joggers allows you to easily do the outdoor activities that you love and have a functional way to bring your child along for the adventure. Shortly after the initial Baby Jogger stroller model hit the market, the first jogging stroller made for two children call The Twinner came into play. The original Baby Joggers and Twinner models were both designed for serious runners, as the wheels were bolted on and neither had a folding mechanism. Over the next 10 years, various Baby Jogger models were developed to accommodate different needs, including the Zipper, WalkAbout, FunAbout, Super Jogger, and Super Twinner.
In the mid 90s The Baby Jogger Company released two innovative jogging strollers that were highlighted by a folding feature which required no tools, as well as quick release wheels that were offered in three sizes. These cutting edge Baby Jogger stroller features added a convenient element to the design of the strollers as consumers could now easily fold and store them, making these Baby Jogger models the most well received of all models thus far. The Baby Jogger folding method later became a patented QuickFold technology that is incorporated into most of the Baby Jogger strollers today.
The
Baby Jogger City Series Strollers
include a swivel front wheel, making these stroller models ideal for urban strolling. The Baby Jogger City Series strollers also have a switch to lock the wheel straight for brisk walking, or release it for easier maneuvering while shopping. The Q-Series and Performance series greatly widening the Baby Jogger Company's diversity in jogging and strolling needs.
The Baby Jogger Company continues to be the leading designer and manufacturer of high performance jog strollers and
Baby Jogger accessories
. Thanks to a unique manufacturing process, Baby Jogger produces the finest quality jog strollers in the world. Each jogger and stroller is manufactured using a staged assembly process whereby all components are locked in place during each step of construction. It is this process that significantly reduces the margin for error, therefore ensuring proper alignment, unbeatable quality and long term durability. In addition, all Baby Jogger Strollers are designed to be extremely lightweight and aerodynamic, allowing air to flow freely though the stroller, reducing wind drag - ultimately making them easier to push.
I hope this information really helped you and your jogger baby... or jogging baby.
Baby Jogger