Asolo | Asolo Footwear | Asolo Hiking Boots
All Asolo
New Asolo

Men's Asolo
Women's Asolo

Asolo Boots
Asolo Hiking Boots
Asolo Light Hiking Boots
Asolo Insulated Boots
Asolo Mountaineering Boots
Asolo Overboots

Asolo Shoes
Asolo Hiking Shoes

Top Rated Asolo Styles
Asolo Fugitive GTX
Asolo Flame GTX
Asolo TPS 520 GV
Asolo FSN 95 GTX
Asolo Stynger GTX

Asolo Sale
What's New
We just added this stuff like 5 seconds ago. That may not be true but it sure sounds good.
$144.95
Free Shipping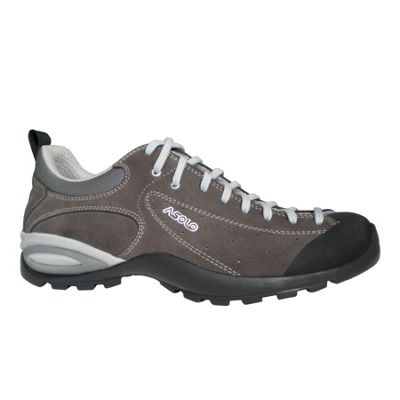 $139.95
Free Shipping
$189.50
Free Shipping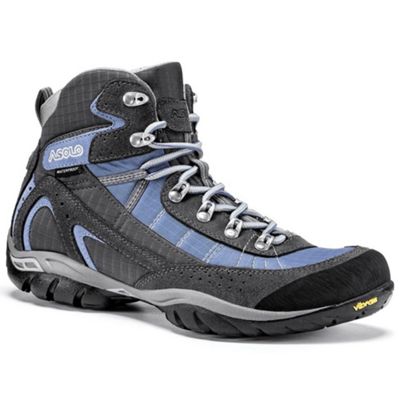 $189.50
Free Shipping
The Best Stuff
We're pretty sure this is the best stuff. Or at least it is decent stuff. Sorry for saying stuff.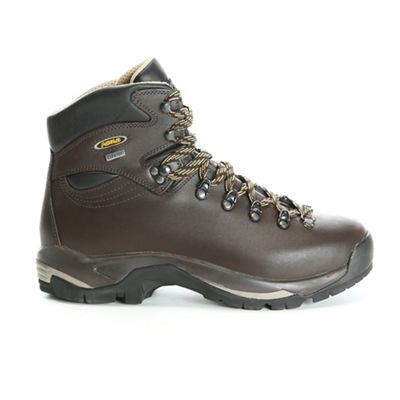 $288.95
Free Shipping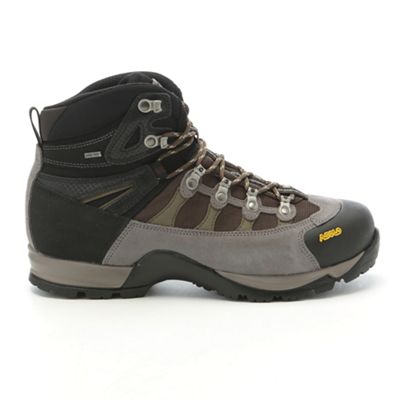 $219.95
Free Shipping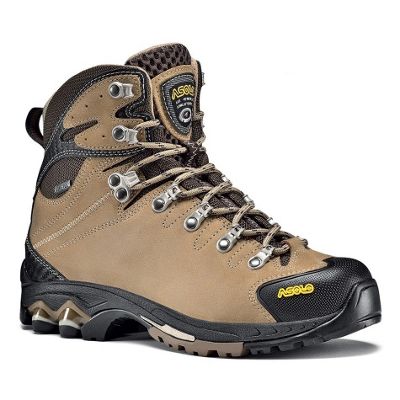 $199.99
$259.95
Free Shipping
$299.95
Free Shipping
Custy
Reviews
These are reviews from real Moosejaw Customer. I have never eaten a radish.
These are cool boots but if you are looking at purchasing them, you must ask yourself one questions... "What will you be using them for?"... because they are not an all purpos…
- KENIN, 09/13/05
DENVER
I'm not 100% of the model that I have...but I paid $200+ for my leather Asolo's about 3-4 years ago. They've saved my ankles hundreds of times from fatigue/slope related rolls…
- Jeffrey, 04/06/11

READ ALL 11 REVIEWS >>
Great boot! Nice workmanship and quality leather materials. I own several of these and the TPS 520. They break in within a day and fit well. They have a nice natural walkin…
- ERIC, 01/03/08
CLINTON CORNERS
THESE BOOTS ARE EXCELLENT. THIS IS THE SECOND PAIR I HAVE HAD. THEY HAVE TRAVELLED ALL OVER THE RUGGED TERRAIN OF AFGHANISTAN AND THROUGH THE WAR ZONES OF IRAQ. NO BOOT HAS…
- KORIE, 05/18/06
FAYETTEVILLLE
READ ALL 10 REVIEWS >>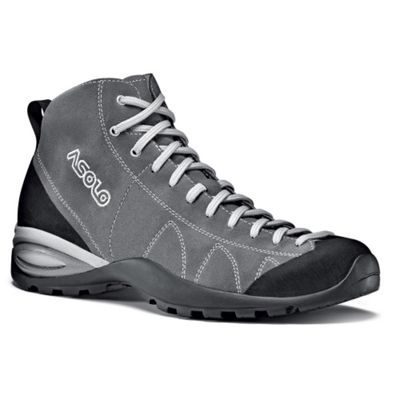 Don't let other reviews fool you! These shoes rule! Comfy, super light weight, good grip and they look awesome. I bought my first pair a year ago when they first came out, I b…
- Paul, 06/25/12

Not for people with cankles or low self esteem. I would wear with heavy pack. Designed for people with good agility. No ankle support. Watch out for achilles area takes so…
- Jason, 06/21/12

READ ALL 6 REVIEWS >>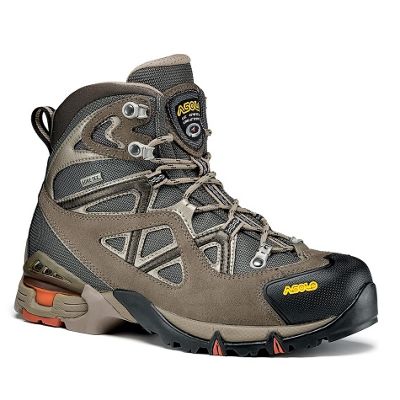 I got the Stynger and At the expense of these boots they should hold up alot better and longer then they do..the toe of mine came loose from the sole not even a year after pur…
- Tisha, 01/21/10

I bought these boots in Gunmetal/Graphite, and they are a great looking hiking boot. The colour is a bit different from the picture on the website, the blue is more of a sky b…
- Michelle, 05/25/10
Moncton
READ ALL 6 REVIEWS >>
About Asolo
For over 30 years,
Asolo
has been a part of the outdoor footwear world, keeping everyone from beginner to advanced enthusiasts happy and comfortable. And remember, when I say world I mean world. Asolo is a national brand with presence in a ton of countries. Asolo mountaineering boots are among the best footwear you can get. I mean, Asolo boots are so durable and supportive, I don't know how anyone can resist them.
I was thinking about my favorite
Asolo boot
. I realized I can't pick just one pair of Asolo hiking boots. That is simply impossible. All Asolo shoes have no limits. They take everything to the extreme. So instead, I have created a list of more than one of my faves:
Asolo Fugitive GTX boot - Oh how I love the Asolo Fugitive boots. These Asolo boots are made with a water-resistant suede and, of course, GORE-TEX lining. The Asolo Fugitive will keep your feet cool and dry, which is so awesome. That is an understatement.
Asolo TPS 520 GV boot - Holy durability, Batman! The Asolo TPS 520 is made of full grain leather with a sweet GORE-TEX inner lining. The Asolo TPS will hug your feet and make them feel comfortable while you are hiking for miles on end. You know you want to try these on. They're calling your name.
Asolo Power Matic boot- Whoa, gotta hold back the power matic Mr. Asolo boot man! This rad boot is made of four different materials (Zinc-alloy, brass, steel, and zamac), the Micro Pulley lacing system offers effortless lacing with maximum durability while remaining extremely lightweight. And because each pulley works independently with reduced lace abrasion, the result is overall improved performance, fit, and comfort for all your incredible mountaineering.
I could go on and on about other types of Asolo boots and
Asolo shoes
, but I will save you the trouble of reading a ton of words. Plus my GF just told me I have to meet her and her mom for lunch. I don't want to be late. So here is where I say goodbye. Always remember what I have told you about Asolo.
Asolo Favorites