Arcteryx | Free Shipping on Arcteryx at Moosejaw
Arcteryx
Arcteryx Sale

Arcteryx Jackets
Arcteryx Down Jackets
Arcteryx Fleece Jackets
Arcteryx Softshell Jackets
Arcteryx Waterproof Jackets
Arcteryx Wind Jackets
Arcteryx Insulated Jackets
Arcteryx Casual Jackets
Arcteryx Ski Jackets

Arcteryx Clothing
Arcteryx Bike Clothing
Arcteryx Vests
Arcteryx Sweatshirts
Arcteryx Pants
Arcteryx Shorts
Arcteryx Shirts
Arcteryx Skirts + Dresses
Arcteryx Baselayers
Arcteryx Underwear
Arcteryx Gloves
Arcteryx Hats

Men's Arcteryx
Women's Arcteryx

All Arcteryx Gear
Arcteryx Packs + Bags
Arcteryx Climbing Gear
Arcteryx Harnesses
Arcteryx Climbing Accessories
What's New
We just added this stuff like 5 seconds ago. That may not be true but it sure sounds good.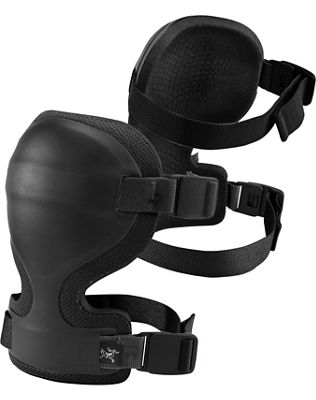 $58.95
Free Shipping
$138.95
Free Shipping
$274.95
Free Shipping
$274.95
Free Shipping
The Best Stuff
We're pretty sure this is the best stuff. Or at least it is decent stuff. Sorry for saying stuff.
$284.95
Free Shipping
$649.95
Free Shipping
$264.95
Free Shipping
$549.95
Free Shipping
These are reviews from real Moosejaw Customers. I have never eaten a radish.
I'v had this hat for about 2 weeks and its been amazing so far. This is one of those products that is simply great and lasts forever. The fleece lining is super comfortable an…
- hunter, 11/24/10
Grosse Pointe
Those Canadians sure know their stuff when it comes to inclement weather. Nice tight fit the way I like it. Wore it this morning, low 20's no problem. Passed another jogger th…
- mike, 11/03/08
adirondacks
READ ALL 118 REVIEWS >>
Very light clothing, has been placed in the trunk of my car or backpack, wear out when it rains, very convenient.Good waterproof, but not warm.Suitable for summer, or when the…
- jinhui, 04/04/13
Beijing
My favorite feature to this jacket is there is no bulk to it. I can roll the jacket into the hood and it takes up no space. Easy to pack and fits well. I'm 5'10 and 200 and th…
- David, 05/07/12
Anchorage, Alaska
READ ALL 86 REVIEWS >>
Incredibly comfortable! Wore this beanie all last winter and it never failed to keep me toasty, in fact it was almost too warm for Arkansas winter, it only got down to 17 degr…
- Jeff, 09/10/12
Arkansas
I've been using this hat for some time now, backcountry skiing/snowboarding. I'll say one thing about this hat: it's extremely warm, so warm I had to purchase a different ha…
- BRIAN, 03/01/13
FAIRBORN
READ ALL 78 REVIEWS >>
I had to take this jacket back, wasn't what I was looking for. If you want a sweater to use as a layering piece, this is a great product. If you are looking for an everyday…
- JENNIFER, 10/04/09
Warren, MI
I bought the Covert to expand my warm layers collection. This is a great casual and technical fleece. I use this fleece as outerwear in fall and spring, but it must be worn…
- Natalie, 04/04/13

READ ALL 58 REVIEWS >>
About Arcteryx
Every time you put on your Arcteryx jacket, pack your Arcteryx backpack, or slip on that Arcteryx harness, you know you are using some of the best outdoor clothing and gear available. The people at Arcteryx take what they do seriously while putting heart and passion into everything that is made. When you hear words like Arcteryx Sidewinder, Arcteryx Theta AR, and Arcteryx Stingray Jacket, you know quality is built in. I told you they were serious about what they do. But don't worry...that only means you end up with the best products possible.

If you're confused about which Arcteryx jacket will best fit your needs, I can assure you that after reading about the jackets, you will feel enlightened and inspired.

Arcteryx fleece – These jackets provide excellent insulation and, depending on the jacket, can be used in all situations ranging from leisure activities to outdoor sports. Some excellent Arcteryx fleece jackets include the Arcteryx Covert Cardigan and the Arcteryx Hyllus Hoody.

Arcteryx insulated jackets – The Arcteryx insulated jackets are great to wear when the temperature drops really low. They are warm and breathable. Some Arcteryx insulated jackets are waterproof while others are windproof. Many of the insulated jackets are made with a GORE-TEX shell for extra protection. Some great Arcteryx insulated jackets include the Arcteryx Atom and Arcteryx Fission.

Arcteryx softshell jackets – These jackets provide excellent protection while allowing you to move freely if you are climbing, skiing and more. Arcteryx softshell jackets can also be layered for added warmth. They are breathable and tend to be wind and water resistant. Some excellent choices include the Arcteryx Gamma and Arcteryx Maverick.

Arcteryx waterproof jackets – The Arcteryx waterproof jackets are some of the best jackets available. They provide excellent warmth, breathability, and water resistance to keep you happy and dry while skiing, alpine climbing and more. A layer of GORE-TEX is built into the Arcteryx waterproof jackets, allowing them to exceed all expectations you may have about the jacket. Some Arcteryx waterproof jackets include the Arcteryx Theta, Arcteryx Sidewinder and the Arcteryx Stinger.

You may also want to check out the Arcteryx sale. I can barely contain my excitement about all the Arcteryx products on sale. Arcteryx jackets, Arcteryx pants, Arcteryx shirts and so much more can be found. High-tail it over there so you can check out the deals.

Here's a short story for you. My GF asked me one time why I like Arcteryx so much. I asked her how she expected me to put something so perfect into words. I told her my Arcteryx backpack fits me so well, and that my Arcteryx Theta AR Jacket perfectly compliments my personality. She got mad at me for never saying anything like that about her. Then she asked me, "If you love Arcteryx so much, why don't you marry it?" I am currently in the process of trying to get a marriage license with Arcteryx. I don't think it will happen, though. The end. This story might not be entirely true.
Check out these Arcteryx Collections: